There is one staple of takeout that it seems every family enjoys, at least from time to time: PIZZA! But sometimes, it can be a monumental task just figuring out what to order to please everyone, not to mention a monumental expense. One way to solve this dilemma is with a make-your-own pizza night right at home.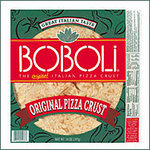 To start your pizza night, you'll need to figure out what kind of crust you'd like to use. There are ready-made crusts such as Boboli or the store brand equivalents available at any supermarket.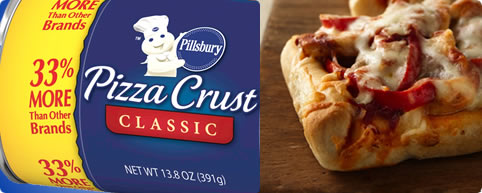 You could also choose to buy frozen dough (either in rolls or loaves) and thaw and reshape as needed, or you can buy ready-made pizza dough in the dairy section, near the cookie dough and biscuits. Finally, if you are truly ambitious, you can make your own dough from scratch.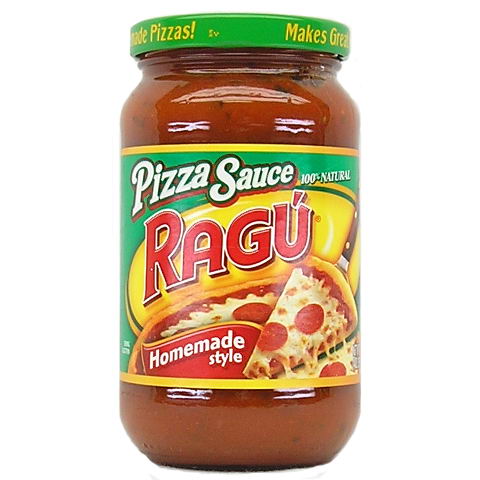 Next, you need to decide on what sauce you will be using. There are ready-made pizza sauces available, or you can use spaghetti sauce you may have in your pantry. For a more gourmet flavor, you may want try a white sauce or barbeque sauce instead. Even enchilada sauce could be used for a south-of-the-border twist on this Italian favorite. You might choose to put them all out, and let each chef decide on his own favorite.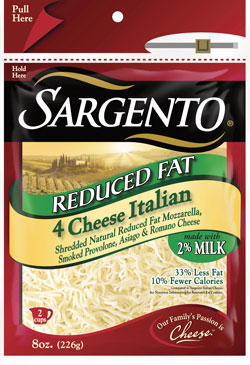 Next, you can decide on toppings. The possibilities and combinations are endless! We all know the basics like pepperoni, mushrooms, and olives, but what about some more unique combinations? How about adding chicken, fresh tomato slices, pepper jack cheese, and hot peppers onto a white sauce base for a spicy treat? What about enchilada sauce, hamburger, cheese, and olives for a taco pizza? You are only limited by your imagination when it comes to toppings! If you absolutely love smoked salmon, I am guessing that you can experiment and find a combination that would be wonderful with it!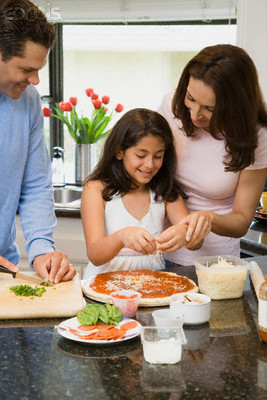 Once you have your crust, your sauce, and your toppings, you are ready to let your chefs create! Most kids LOVE this dinner, because they enjoy the chance to make something exactly how THEY like it! You can either create sections on a larger pizza, or give each person their own personal-sized crust. If they have their own dough, they can also decide if they want a traditional pizza, or more of a pocket. Pockets can have the sauce on the inside like a calzone, or you can even leave it out until after baking, and then serve the sauce in a side dish for dipping…YUM!
When everyone has completed their masterpiece, simply place on a pizza pan or cookie sheet sprinkled with corn meal, and then cook as long as directed on the instructions for your crust. Mostly, you will be looking for melted cheese all the way to the center, and for a lovely golden brown crust.
Finally, sit down and enjoy a dinner the whole family love, each in their own individual way. And be sure to add this to the menu again soon, because everyone will be begging for more!
---
If you have any additional tips that you'd like to add, please post them on the
Cook'n Club Forum
(if you're a
Cook'n Club Member
)...or e-mail them to
Dan@dvo.com
.
---
Join the Cook'n Club!An unbeatable value with exclusive benefits for members only.
Enjoy articles like this and many other benefits when you join the Cook'n Club.