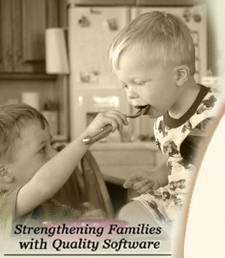 | | |
| --- | --- |
| Volume II | September 12, 2008 |
---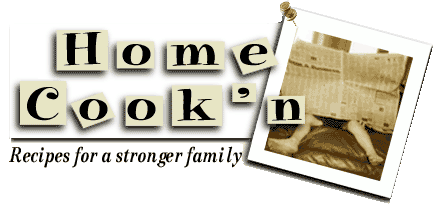 Special Secret Sauces
By Bethany Booth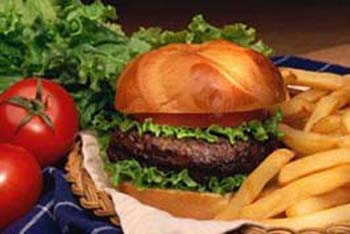 What is it that makes that burger so tasty and those fries completely irresistible? The Special Secret Sauce of course! You may be surprised by how simple it is to whip up those same special sauces in your own kitchen. Here are a few recipes that your mouth may recognize.

Secret Burger Sauce

1 cup Miracle Whip
1/3 cup creamy style French dressing
¼ cup sweet pickle relish
1 tablespoon sugar
1 teaspoon dried minced onion
¼ teaspoon pepper

Blend well with a fork and refrigerate overnight. Serve with 2 all beef patties, lettuce, cheese, pickles and onions on a sesame seed bun.

Sticky Finger Chicken Strips

1/3 cup brown sugar
1/3 cup Worcestershire sauce
¼ cup ketchup
1 tablespoon honey
2 teaspoons hot sauce (to taste)
2 teaspoons apple cider vinegar
12- 16 ounce box frozen breaded chicken tenders

Over low heat, combine all ingredients in a saucepan, except chicken. Warm sauce, stirring occasionally while chicken cooks as directed on package.
Heat oven to 350 degrees.
Toss cooked chicken in sauce and remove with a slotted spoon to a baking dish sprayed with non-stick cooking spray. Bake chicken for 5-7 minutes until sauce thickens and becomes sticky. Serve with celery sticks and extra sauce.
Tip: Combine leftover sauce with ranch dressing for a delicious dip.

Cheese Fries With Ultimate Dipping Sauce

2 lbs idaho potatoes
peanut oil or vegetable oil
1 cup grated cheddar cheese
1/4 cup mesquite barbecue sauce (high quality)
1/4 cup mayonnaise

Heat approximately 3 or 4 inches of oil in a deep fat fryer to 370 degrees F.
While the oil is heating, peel potatoes and cut into strips using a French fry cutter.
Place potato strips in ice water to remove excess starch.
Completely dry potato strips using paper towels.
Divide potatoes into two batches.
Fry each batch in hot oil until golden brown; approximately 5 to 6 minutes/batch.
While the French fries are cooking, make the Ultimate Dipping Sauce by pouring the mayonnaise on one side of a small serving bowl and the BBQ sauce on the other side of the serving bowl. DO NOT mix the mayonnaise and the BBQ sauce; mixing it with the French fries is part of the experience.
Remove cooked fries with a slotted spoon and place on paper towel to remove excess oil.
Remove paper towel from plate.
Sprinkle grated cheddar cheese on piping hot French fries.
Serve immediately, but allow the cheese to melt before serving. You may want to place under the broiler for a minute - just until the cheese melts; DO NOT let the cheese bubble and crust over!
Dip the cheese fries into the Ultimate Dipping Sauce getting a little bit of mayonnaise and a little bit of the hickory BBQ sauce with each bite.





---
Join the Cook'n Club!An unbeatable value with exclusive benefits for members only.
Enjoy articles like this and many other benefits when you join the Cook'n Club.
---