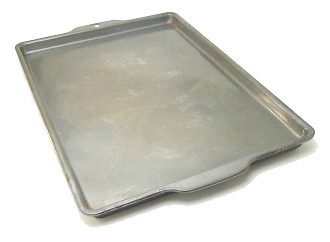 Itís very easy to stain a pan or cookie sheet. If it were only as easy to clean them and have them return to their original shine. My pots and pans are more important to me now than they used to be because, once I decided on the type of pans I wanted to cook with, I invested a good chunk of change in them. Over the years I have learned a few tips on how to keep them looking new and, in some cases, save the pan from the garbage.
Burning food in the skillet is not something that takes place everyday. But when it does, it can seem like a monumental task to clean it. If the burned food is not too severe, put a few drops of dishwashing liquid and some water into the pan. Bring to a boil and allow it to set until cool. That should do the trick. Itís also possible to remove the burned food with salt applied to a damp pan.
Cast iron is another story as you donít want to have the pan sitting in water. The water will rust the pan. If you have already made that mistake you can still salvage it by using a stainless steel scrubbing pad, rinse it out well and re-season it. If you have burned food in a cast iron (or other type) pan, it can be cleaned by adding a couple of tablespoons of baking soda and Ĺ cup of vinegar, bring to a boil for a few minutes. Make sure you rinse the pan out well. If it is cast iron then you need to re-season it.
If you are trying to get rid of the build-up on your cookie sheets or muffin pans, apply a paste of baking soda and water. Leave it on overnight and then wash it off. Sometimes you still have to use a little elbow grease.
To clean enamel pans, any oxy product with a little water works very well. Let it soak overnight. Never scrub enamel pans with anything abrasive as it will scratch the pan and it will never be the same. I know this from experience!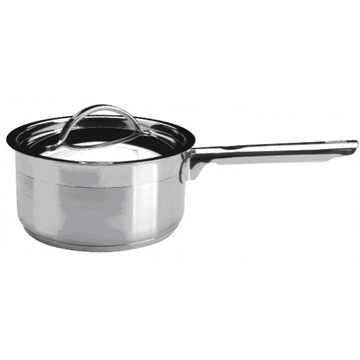 For a shiny stainless steel pan, ammonia works well. I actually clean my oven racks by placing them in a large plastic bag and adding one cup of ammonia. Let it set outside or in the garage overnight and then wash them with soap and water. Be careful when you open the bag as the fumes are potent. You can use this process with a stained stainless steel pan too. They get sparkly clean! Never use this process on aluminum pans. They will never look the same!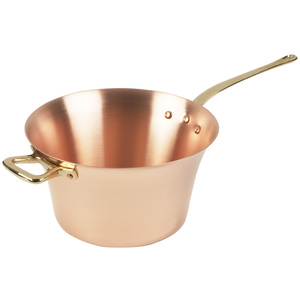 For those of you who have copper pots a little salt and vinegar will give the copper back its brilliance. A half a lemon dipped in salt will also do the trick.
The latest and greatest new tip for burned on food, appears to be the simplest. I havenít personally tried this process. So if you do, I would enjoy knowing what you think. Simply take a dryer sheet and lay it in the pan with just enough water to cover the dryer sheet. Let it set overnight and the burned on food is released without a lot of scrubbing. That would make short work of it!
These tips can make a big difference on how your pans look. I hope you never have to use the tips for burned-on foods, but if you do, it might save you from having to replace a pan.
---
If you have any additional tips that you'd like to add, please post them on the
Cook'n Club Forum
(if you're a
Cook'n Club Member
)...or e-mail them to
Dan@dvo.com
.
---
Join the Cook'n Club!An unbeatable value with exclusive benefits for members only.
Enjoy articles like this and many other benefits when you join the Cook'n Club.