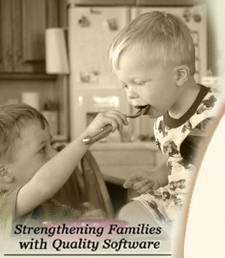 | | |
| --- | --- |
| Volume II | February 3, 2007 |
---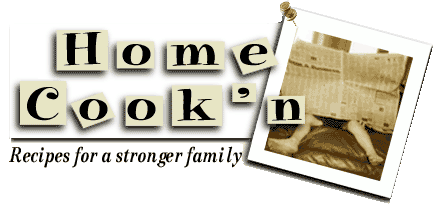 Desserts!
By Amy Hunt


My very favorite dessert takes 8 hours to cook and comes straight out of a slow cooker. There is nothing like a rich chocolate cake that has been baking all day. There are so many different desserts that can be cooked in a slow cooker. Basically anything that you would through in your oven in a 9x13 pan can also be done in a slow cooker.

Decadent Chocolate Cake

1 (18.25 ounce) box chocolate cake mix
8 ounces sour cream
1 cup chocolate chips
1 cup water
4 eggs
3/4 cup vegetable oil
1 small box chocolate flavor instant pudding and pie filling mix

Lightly grease inside of crock pot.

Combine all ingredients in large bowl. Pour into crock pot. Cover and cook on LOW for 6 to 8 hours or on HIGH for 3 to 4 hours.

Serve hot or warm with ice cream.

12 servings


Raisin Bread Pudding

Pudding
8 slices bread, cubed
4 eggs
2 cups milk
1/2 cup granulated sugar
1/4 cup butter or margarine, melted
1/4 cup raisins
1/2 teaspoon ground cinnamon

Sauce
2 tablespoons butter or margarine
2 tablespoons all-purpose flour
1 cup water
3/4 cup granulated sugar
1 teaspoon vanilla extract

Place bread cubes in a greased crock pot.

In a bowl, beat eggs and milk; stir in sugar, butter, raisins and cinnamon. Pour over bread; stir. Cover and cook on HIGH for 1 hour.

Reduce heat to LOW; cook for 3 to 4 hours or until a thermometer reads 160 degrees F.

Just before serving, melt butter in a saucepan. Stir in flour until smooth. Gradually add water, sugar and vanilla extract. Bring to a boil; cook and stir for 2 minutes or until thickened. Serve with warm bread pudding.

Crockpot Cobbler

2 cups peeled, sliced tart apples
2 cups granola cereal
1 tsp. cinnamon
1/4 cup honey
2 Tbsp. melted butter

Spray inside of 3-4 quart crockpot with nonstick cooking spray. Combine apples, cereal and cinnamon in crockpot and mix well. Stir together honey and butter and drizzle over apple mixture. Mix gently. Cover crockpot and cook on LOW 8 hours until apples are tender.


---
Join the Cook'n Club!An unbeatable value with exclusive benefits for members only.
Enjoy articles like this and many other benefits when you join the Cook'n Club.
---