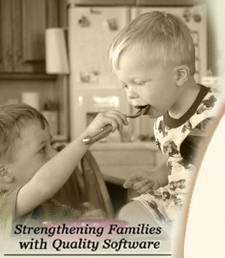 | | |
| --- | --- |
| Volume II | December 21, 2007 |
---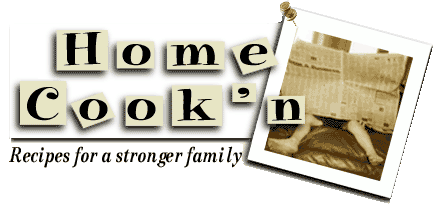 Refrigerator Cookies
by Bethany Booth

Ease the stress of Christmas baking by keeping refrigerator cookie dough on hand for unexpected guests, wandering carolers or any other last minute cookie emergency (we seem to have one every day at our house).

The dough for refrigerator cookies can be made ahead of time and if kept tightly wrapped, can be stored for up to 1 week in the refrigerator or up to 6 months in the freezer.

Tips:

1. Be sure to tightly double wrap dough in plastic wrap to keep the dough from absorbing odors and tasting like Thursday night's tuna casserole.
2. Before freezing, label dough with name and date on a piece of masking tape.
3.Give frozen dough plenty of time to thaw in the refrigerator before use.
4. Remember to keep dough well chilled before slicing in order to maintain cookie shape.
5. Once cookies are baked, store in airtight containers or cookie tins lined with wax paper.

Lemon Sugar Cookies
Traditional Christmas sugar cookies with a tart little twist.

2 cups butter, softened
4 ¼ cups confectioners' sugar
4 eggs
3 tablespoons lemon juice
3 tablespoons cream or half-n-half
2 teaspoons lemon zest
6 ½ cups flour
1 teaspoon baking soda
¼ teaspoon salt
Sugar for rolling

Cream butter and confectioners' sugar. Beat in eggs one at a time. Beat in lemon juice, cream, and zest. Combine flour, baking soda, and salt; gradually add to the creamed mixture. Cover and refrigerate for 2 hours or until easy to work with.
Roll to 1/8 in thick on a lightly floured surface and cut with cookie cutters dipped in flour. Place 1-inch apart on an ungreased baking sheet. Sprinkle with sugar crystals. Bake at 350 degrees for 8-10 minutes until lightly browned. Cool on wire racks.

Little Drummer Boy Drums
These adorable little drums are as scrumptious as they are cute. Each little drum is decorated with its own little candy drumsticks.

½ cup sugar
¾ cup butter, softened
1 egg yolk
2 teaspoons vanilla extract
1 ½ cups flour
¼ cup cocoa powder
White chocolate chips or white candy coating
Sugar crystals, sprinkles, or dragees
Red or black shoestring licorice

Cream sugar, butter, egg yolk and vanilla. Mix in flour and cocoa. Divide dough into 4 equal pieces. Shape each piece of dough into a 1-inch diameter log (approximately 7 inches long). If dough is too soft to shape then refrigerate dough for 30 minutes and then shape. Wrap each log in plastic wrap and refrigerate for at least 1 hour.
Remove plastic and cut into 3/4" slices. Place 1-inch apart on an ungreased baking sheet. Bake at 375 degrees for 8-10 minutes. Let stand for 1 minute and then cool completely on wire rack.

Decoration:
Roll the sides of the "drum" in melted white chocolate or candy coating. Roll or sprinkle on desired amounts of crystals and sprinkles. Cut licorice laces into 1-¼ inch pieces and dip one end in melted white chocolate to make drumsticks. Chocolate should be cool and thick enough to create a small glob at the end of the licorice. Crisscross two drumsticks on top of each drum. Let stand or refrigerate to harden.

Christmas Shortbread Cookies
These cookies are lusciously buttery, colorful, and a million times better than fruitcake!

1 cup butter
1 cup brown sugar, packed
1 egg yolk
2 cups flour
¾ cup candied cherries, halved
½ cup chopped walnuts

Cream butter and sugar. Add egg yolk and flour. Cut in fruit and nuts. Shape dough into 2 2-inch (diameter) rolls and roll in waxed paper. Chill overnight or longer. While dough is still cold and rolled in wax paper, use a sharp knife to cut 1/8 inch slices. Set on greased cookie sheet, remove wax paper and bake for 9 minutes or until slightly brown on the edges.







---
Join the Cook'n Club!An unbeatable value with exclusive benefits for members only.
Enjoy articles like this and many other benefits when you join the Cook'n Club.
---