Printing with Cook'n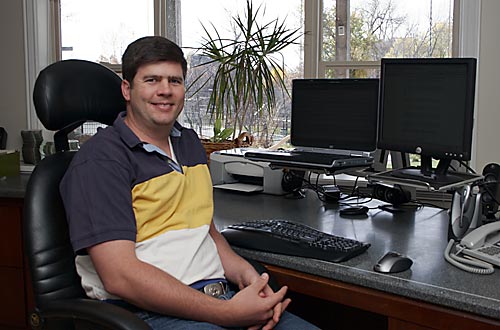 I have a printing question or perhaps a suggestion. When printing a recipe on 8X11 sheet the font is so huge. I prefer a smaller look (less sheets of paper too) Is there any way in the program to change the default of the fonts so I don't have to remember to change them every time? If there isn't a way, maybe that should be something to include in an update or new version. Other than that I absolutely love this program. I will look out on recipe sites for ideas but 8 out of 10 times I will come back to my Betty Crocker program and find something I want to make!
Thanks for a great product.
Judy Nygard
---
It's great to hear from you Judy. Thank you for taking the time to send this message and share your suggestion.
We're working on a new version of Cook'n now. One of the areas we are working to improve is the printing features in Cook'n. Until the new version is released, here are a couple suggestions for you.
You can click the Head Font and Body Font buttons in the Print Setup window to adjust the font and make it smaller.
Something else for you to consider is to click the Text File option in the Print Setup window and then click Print. This will allow you to print your recipes to a text file that you can then open up in a word processor, like Word. You can use Word's advanced features to customize the recipe just the way that you want.
I hope this helps! Please let me know if you have any additional questions or suggestions.
Have a great day!
Dan