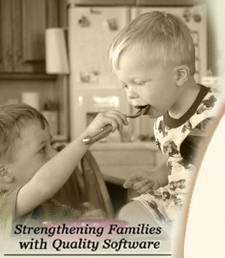 | | |
| --- | --- |
| Volume II | August 31, 2004 |
---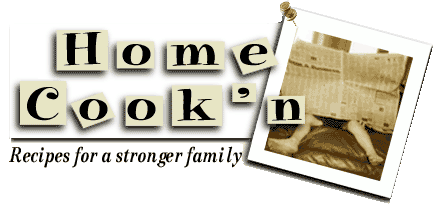 Vegetable Variety
Desiri Wightman, RD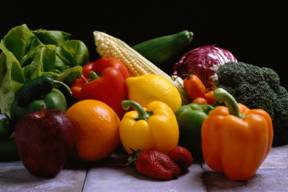 Talk about crazy! With the extensive variety of international, ethnic, regional, and local produce available, why do so many of us just eat the same fruits and vegetables we grew up with?

In other words, guess which five vegetables of the hundreds available made up 52% of American vegetable consumption in 1999 (according to the Economic Research Service's study in 2000): iceberg lettuce, frozen potatoes, fresh potatoes, potato chips, and canned tomatoes. Since when do potato chips count as a vegetable? Take note that economists looking at potato purchases rather than nutritionists looking at potato processing conducted this study.

Additionally, only 13% of American families meet the current recommendation to stave off disease by enjoying 5 or more daily servings from the produce aisle (according to research from the Produce for Better Health Foundation in 2002). To put it right out there, Americans aren't doing so hot when it comes to eating these fiber-filled, disease-kicking, nutrient-packed, mega-vitamin and mineral wonders we call fruit and vegetables.

Now that is just plain crazy! In a time when refrigerated cargo planes, ocean cruisers, train cars, and trucks deliver fruits and vegetables from the world's farms to our local supermarkets days from harvest; in a time when produce is available year-round due to storage and processing capabilities; in a time when vegetables can be tender and to the table in a matter of microwave-minutes, why aren't we out there inhaling them?

It's definitely time to shake things up a bit. This article will explore five of the many crazy crops available in the market today in hopes of piquing your interest, tingling your taste buds, and helping you serve up a variety of interesting daily servings of fruits and vegetables beyond iceberg lettuce, potatoes, and tomatoes. Check out the recipes, all using unique produce, and then treat yourself to something fantastic and healthful tonight!

Yucca
Time to serve your kids a vegetable they'll really go "yucca" over. This tuberous root grows throughout Africa, Asia, South America, and the Caribbean. Like a potato its white flesh needs paring from its thick, bark-like peel before steaming or boiling. Cube it up and toss it into your next stew, in place of potatoes. High in starch, this root (also known as manioc or cassava) is also made into a flour used to thicken foods and added to pastas, cakes, and pastries.

Store in a cool, dark place for up to one week. Once pared, keep it in the refrigerator submerged in water or freeze it for several months (can't do that with a potato). You'll enjoy a healthy dose of vitamin C and fiber when you give this a try.



Yucca Bibingka

4 cups fresh grated yucca
2 cups coconut milk
2 tablespoons melted butter
3 eggs
2 cup sugar
1 tablespoon salt
1/2 cup coconut cream
Grated cheese

Peel and grate yucca. Beat eggs, add sugar, butter and salt. Add the grated yucca and coconut milk. Mix well and place in baking dish. Bake until almost done (light brown), about 1 hour, at 350 degrees. Then brush with coconut cream, sprinkle with grated cheese and brown under broiler.



Rhubarb
I hope everyone who's reading this has savored a rhubarb pie at least once in his or her life! Rhubarb pie, syrup, jam, chutney, sauce, crisp, and cobbler! You haven't lived until you've tingled your tongue with its tartness. Long and slender, the red or green stalks of this vegetable grow beneath and support huge, poisonous leaves (only the stalks are edible). While some brave folks opt to gnaw on raw rhubarb, most of the sane ones care to eat it only after it has stewed in sugar to take away its bite.

Look for flat, not curled or limp, stalks, and store in the refrigerator wrapped in plastic wrap to keep it from drying out. Cooked or raw rhubarb freezes beautifully. I cut my plants, dice them up, and sprinkle them with 1 cup sugar to 6-8 cups rhubarb before freezing in resealable bags. With a good store of rhubarb in my freezer, a taste of summer is at my fingertips even in the dead of winter.



Rhubarb-Streusel Muffins

Filling:
1 ½ Cup chopped rhubarb
1/3 Cup water
1 T. lemon juice
½ Cup sugar
1 ½ T. cornstarch

Muffin Batter:
2 Cup flour
1 T. baking powder
½ t. salt
½ Cup sugar
1 egg, beaten
1 Cup buttermilk
1/3 Cup melted shortening

Streusel topping:
½ Cup sugar
1/3 Cup flour
¼ Cup butter

Combine the filling ingredients in sauce pan. Cook over low heat stirring until thickened. Set the above aside. Mix muffin dry ingredients and muffin wet ingredients separately, then combine. Fill muffin tins one half full with batter. Dot with rhubarb filling, then fill with remaining batter. Sprinkle with topping. Bake at 400 degrees F. for 20 minutes.

Quince


Like rhubarb, quince is seldom eaten raw. Though related to the apple and pear, quince's astringent and acidic taste isn't as palatable as its relatives. Thankfully, the quince's tough outer skin softens (but still holds its shape) and sweetens once cooked making it perfect for those baked fruit desserts that usually call for apples or pears. Additionally, quince wins in jam or jelly making as it boasts a high pectin content.

Look for firm, large, and lemon-yellow quinces, avoiding ones streaked or splotched with green (underripe). Quince bruise easily, so be careful as you prepare them for storage by wrapping in plastic and storing in your refrigerator for up to 2 months. Quince provides a nice dose of vitamin C and some iron. You'll start seeing it in the supermarket between September through January.



Quince Honey
2 cups grated quince
2 cups grated Granny Smith apples
1 pint water
8 level cups (or 4 pounds) granulated sugar

Wash and pare quince & apples. Core and cut into quarters. Grate or grind both fruits and mix together. Add the measured water to fruit and bring to a boil. Add sugar gradually and stir until all has been dissolved. Cook slowly, stirring frequently, until fruit is clear and mixture is thick,* approximately 20 minutes. Pour into sterilized jars and seal in a water-bath canner according to recommended procedures and timing in your area. You may also store the honey in the freezer. Makes 5-pints.

*The honey is the consistency of jam, heavy with fruit. Delicious on warm biscuits or toast, and even waffles!



Cactus
At some point in time, desert-dwellers must have been pretty hungry to risk prickers for a bite of the leaves of the edible cactus. Today we don't have to take such risks as nopales (another name for the cactus paddles) end up on the grocer's shelf despined for us. What's the advantage of such a vegetable? Vitamin A, iron, B-vitamins, Vitamin C, and even calcium. Then don't forget the pure novelty of it: "What's for dinner, honey?" "Cacti!"



---