Creeping Crust Cobbler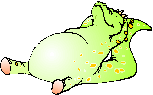 This is a recipe that I have used with many fruits (my favorite is peaches) for years and my mother has used it for decades before me. It is my great grandmother's recipe. My family calls it Creeping Crust Cobbler, but it is the same as the Lazy Man's Cobbler. I use at least a 9x9 casserole dish.

Melt the butter in the dish and then pour the batter right on top of it. Pour the fruit on top of that and pour the fruit syrup over the top. You don't need to mix anything together. Also, we sometimes pour a little cold milk or 1/2 & 1/2 over the hot cobbler when we serve it. Also good with vanilla ice cream. It is good warm or cold. I hope you enjoy it.
--Beth Sutherland

Creeping Crust Cobbler
Melt ½ cup butter in deep 10" baking dish or casserole dish.

Mix together:
1 cup flour
1 cup sugar
1 t. baking powder
½ cup milk

Pour batter over the melted butter. Do not mix.

2 cups canned fruit (up to 4 cups) including juice (best if fruit is heated first). If using fresh fruit, add a little water and sugar to sweeten. You can use peaches, apricots, apples, plums, berries, or a combination of any of the above.

Pour fruit over dough. Do not mix.

Bake @ 350 for 30 minutes or until golden brown.


Enjoy!

Beth





Do you have something to share with other Cook'n readers? Email your thoughts to us. Tell us about you and your family, and send us a picture. We'd love to hear from you...and who knows...perhaps you will be the star of the next newsletter!