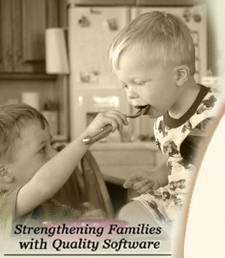 ---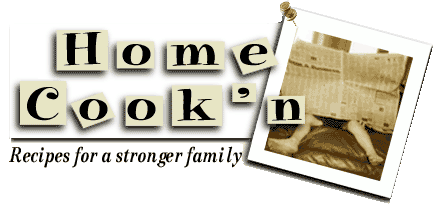 YOGURT IN THE KITCHEN




Yogurt can add nutritional punch to many meals and even desserts, creating creamy sauces, tangy marinades, and moist breads, to name a few. Knowing some yogurt cooking basics will help you incorporate yogurt deliciously into the recipes featured in this newsletter and in other family favorites.

When stirring yogurt into food, fold it gently to ensure its custard-like texture is maintained. Sometimes, you'll want to break down that texture for a more liquid product, as when substituting yogurt for milk. In these instances, beat the yogurt vigorously. After adding yogurt to heated foods, work for low temperatures and short reheating times. It's usually most effective to stir yogurt into sauces right before serving. High heat can cause yogurt to separate and curdle. Of course, stabilized yogurt is the exception to this rule (see In Sauces and Gravies, below).

In Breads


Yogurt makes a wonderful, flavorful, and moist substitute for milk or buttermilk when baking quick breads like waffles, muffins, pancakes, or even yeast breads. If your yogurt is really thick, use 1-1/4 cups yogurt per cup of liquid requested in your recipe. If your yogurt is thin or you see whey (liquid) on the top when you open the container, you can substitute the yogurt straight across. Stir the yogurt well before adding, and be sure to add 1/2 teaspoon baking soda per 1 cup yogurt to neutralize the acidity and ensure a good rise on your bread. If substituting for buttermilk, you won't need to add the baking soda as your recipe should already have considered acidity.

Enjoy a party by stirring fruit-flavored yogurts into batters before cooking for a variety of pancakes, waffles, or muffin flavors. Or, make your favorite crepe or pancake recipe, spread with flavored yogurt, and roll up for pop-in-the-mouth fun.

In Meat Dishes
Yogurt will tenderize and enhance the flavor of beef, chicken, lamb, and pork when used in the marinade. You can use it as the sole base for the marinade, adding garlic and other seasonings as desired. Dipping meats in plain yogurt (instead of melted margarine or mayonnaise) prior to rolling in crumbs adds wonderful flavor and reduces calories. And don't forget spicy yogurt sauces to serve with grilled fish or meat.

TWO MARINADES
#1
1 cup plain yogurt
3 tablespoons soy sauce
1 garlic clove, minced
1/4 cup vegetable oil

Combine yogurt, soy sauce, and garlic. Drizzle oil into mixture slowly while mixing with a fork. Pierce meat with a fork and place in a shallow dish. Pour over meat, cover, and chill for 8-10 hours.

#2
1-1/2 cups plain yogurt
4 cloves garlic, minced
1 small onion, minced
2 tablespoons lemon juice
2 tablespoons vegetable oil
1 teaspoon ginger
1 teaspoon turmeric
1 teaspoon cumin
2 teaspoons ground coriander
1/4 teaspoon ground pepper

Combine all ingredients in a large baking dish. Cut several slits in meat and place in dish. Turn to coat each piece. Cover and chill for 2-24 hours, turning meat occasionally.

In Salad Dressings or Dips

You can replace the mayonnaise or sour cream requested in creamy dressing or dip recipes with yogurt. You will need to drain whey from the yogurt, however. Do this by lining a colander with several layers of moistened cheesecloth, a clean moistened tea towel, or 4 heavy white paper towels. Dump the yogurt into the colander, set over a bowl and chill in refrigerator for the specified time. A fine mesh strainer would also work. If you see more white cream (yogurt) seeping through than clear whey, you need to add more layers or cheesecloth or paper towels. The longer you drain the yogurt, the thicker and firmer it will become.

Mayonnaise: drain yogurt for 10-15 minutes (2 cups yogurt = 1-1/2 cup drained)
Sour Cream: drain yogurt for 30 minutes (2 cups yogurt = 1 cup drained)


In Sauces or Gravies
To use yogurt in hot sauces, it must first be stabilized. If added directly to hot sauces without stabilizing, the yogurt will curdle and create a lumpy sauce instead of the rich smoothness desired. To stabilize yogurt, dump 1-2 cups of yogurt into a saucepan and beat until it becomes a smooth liquid. In another bowl, beat one of the following with 1 tablespoon of cold water or milk until smooth: 1 egg yolk, 1 egg white, 1 tablespoon cornstarch, or 1 tablespoon flour. Add to the yogurt. Stirring constantly, bring to a boil. Reduce heat to low and simmer, uncovered, for 5 minutes or until thickened. Add to the hot food and cook to reheat.

If you are adding yogurt to a sauce thickened with flour or cornstarch, you can skip the stabilizing step. Instead, stir the yogurt well and add some of the hot sauce to bring it up to temperature before pouring the yogurt back into the sauce. You can also create a white sauce using yogurt. Melt 2 tablespoons butter or margarine. Add the flour and cook for 1 minute or until smooth and bubbly. Add 1-2 cups of yogurt and stir constantly until smooth. When yogurt sauce begins to bubble around the edges, remove it from the heat and season with salt, pepper, or other seasonings as desired.

Check out this recipe for gravy, too:



1 cup yogurt
1/2 cup meat or vegetable broth
2 tablespoons flour
meat drippings
salt and pepper (or seasonings) to taste

Stir yogurt, broth, and flour together and chill until needed. Remove excess fat from drippings in roasting pan and stir yogurt into remaining juices. Cook over medium heat, stirring constantly, until gravy thickens and is smooth. Thin with water or broth as desired and season with salt and pepper to taste. Makes about 2 cups.

In and On Desserts
As with breads, yogurt can replace the milk in recipes (see In Bread). Naturally, you can't forget about frozen yogurt, a main staple of summer, or even fresh berry smoothies you could serve for breakfast or dessert. Create delicious parfaits with layers of sweetened yogurt and fresh fruit in long-stemmed glasses.



Dollops of sweetened or vanilla flavored yogurt can also dress desserts, ice cream, pancakes, or waffles, just like whipped cream. You can drain the yogurt for a thicker consistency. Drizzle the mounds with your favorite syrup and sprinkle with chopped nuts or candy sprinkles.

And that's not the only topper yogurt can double for! How about frostings or fillings for your favorite cakes. First drain 2 cups yogurt for 60 minutes to yield 1 cup. Add 2 tablespoons honey or brown sugar. Then add one of these flavorings: 2 tablespoons carob powder, 2 ounces melted semi-sweet chocolate, or 2-3 tablespoons of your favorite fruit preserves. Be sure to store frosted cakes in the refrigerator.

For cheesecake lovers, yogurt can make your life so much healthier. You can substitute 1 cup drained yogurt, without stabilizing, for 8 ounces cream cheese. (Most baked cheesecakes contain flour and/or eggs, making stabilizing unnecessary). Be sure to drain the yogurt for 6-12 hours to get a really solid yogurt cheese (see In Salad Dressings and Dips). If you prefer more tartness in your yogurt cheese, drain the yogurt at room temperature instead of in the refrigerator.

Cream Cheese: drain yogurt for 6-12 hours (3 cups yogurt = 1 cup drained)

In-Spirations

Spoon it onto freshly sliced peaches, strawberries, or granola.

Season plain yogurt with fresh chopped herbs (chives, parsley, dill) and use as a guilt-free topper for baked potatoes.
Add yogurt to beaten eggs (1/2 cup yogurt to 4 eggs) for richer, fluffier scrambled eggs or omelets.
Stir 2 cups plain yogurt into prepared, cooled gelatin (3 ounce size), add fruit, and chill for a pretty and creamy salad. Or omit the 1 cup cold water and use 1 cup flavored or plain yogurt instead when making gelatin salads.
Replace the milk in instant pudding mixes with vanilla yogurt for a pudding with a sweet kick.
Thin condensed soups with yogurt when using them in sauces.
When mashing potatoes or making sauces for pasta, use yogurt instead of milk or cream.
When a cake or cookie recipe calls for sour cream, use yogurt instead (plain or vanilla). Add 1/2 teaspoon baking soda/1 cup yogurt to the dry ingredients along with other requested leavenings.


Make your own healthy yogurt with our:

Yogurt Maker
Yogurt Thermometer
Yogurt Maker Jars

* DVO welcomes your kitchen hints and cooking or nutrition questions!
Email us
and we'll post your hints and Q/A's in upcoming newsletters! *
---
---
Also Available At:









Affiliate Program
|
Privacy Policy
|
Other Resources
|
Contact Us

© 2007 DVO Enterprises, Inc. All rights reserved.
Sales: 1-888-462-6656
Powered by
WithinMySite.com