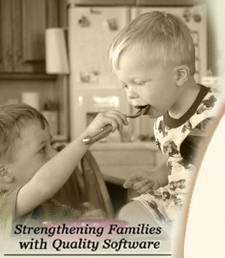 | | |
| --- | --- |
| Volume II | August 31, 2003 |
---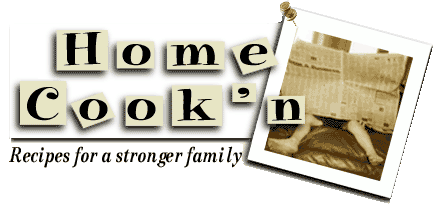 Christmas Gift Head-Start

Dan,

I thought you might be interested in my 2002 Christmas project which I couldn't have done without Cook'n Deluxe.

I gathered as many of the family recipes (traditional and current favorites) and keyed them into Cook'n Deluxe. I created their own "book," called Our Family Favorites.

Then I sorted, searched and scanned (which doesn't begin to capture the hours THIS took!) family photos into my photo editor program.

I then printed out the recipes and placed the photos in a Word document, ran the recipes through the printer and the photos printed out on the recipe pages. I realize that that last part is probably clear as mud, but it worked! I also added a few family stories in the comments section of the recipe screen.

The pages, inserted in plastic sleeves that had a three-holed tab, were then put in a three ring binder with a cover into which I could slip a cover photo.

The result: A truly personalized cookbook/photo album. My six kids (all adults now) were really delighted with the book and started talking about how we could e-mail new culinary delights and add to the book. This suggestion solved the problem of what to do for Christmas 2004--they will all get a copy of Cook'n Deluxe!!! Then we all REALLY will be on the same page!

Thanks for creating this opportunity for our family.

Nancy C. B.


---

Nancy,

Wow! This is great news!! I am so pleased to hear that Cook'n helped. It sounds like a great gift that you gave.

You inspired us to make the Cook'n Recipe Card Binders. Thank you for sharing this!!

Best wishes,

Dan



Do you have something to share with other Cook'n readers? Email your thoughts to us. Tell us about you and your family, and send us a picture. We'd love to hear from you...and who knows...perhaps you will be the star of the next newsletter!
---
---
Also Available At:









Affiliate Program
|
Privacy Policy
|
Other Resources
|
Contact Us

© 2007 DVO Enterprises, Inc. All rights reserved.
Sales: 1-888-462-6656
Powered by
WithinMySite.com