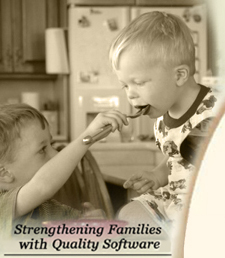 Cook'n with Betty Crocker

$29.95




Cook'n Software Download

$79.95


While walking around Staples, I saw the Cook'n program and started reading what it had to offer. I was fascinated with everything. So, I added it to my Christmas list, and imagine to my surprise, I received it from my husband.

I was overwhelmed and thrilled with all the recipes it had. I was excited to get started using the program. I have only a few added, but with time I can add more and throw away all my wrinkled, stained, and torn recipes I have written on paper, napkins, or whatever was available.
I am going to tell family and friends about this program, and highly recommend it!

Sincerely, Michelle Hoffert


• Current Issue

• Newsletter Archive
• Contact Info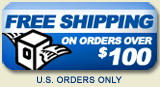 Cook'n in Italy
Celebrate Italian Food with 1,000 Italian Recipes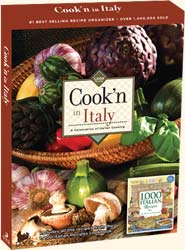 (click picture to enlarge)
Cook'n in Italy
---
List Price: $53.99
Your Price: $29.95
You Save: $24 (44%)


---
NOTE: The download contains the recipes ONLY. You must have Cook'n installed to use this download! The CD contains the Cook'n Recipe Browser. If you want to organize your own recipes you should purchase the Cook'n Recipe Organizer.
---
Availability: Usually ships within 5 days
System Requirements >>
Not sure what to order? >>

FEATURES
---
Whether giving expert advice on making a frittata or risotto, selecting Italian ingredients, or pairing Italian wines with food, Author Michele Scicolone enlivens each recipe with rich details of Italian traditions. This CD is a treasury to turn to for any occasion.
---
I have looked for SEVERAL years for a good recipe organizer. THIS IS IT! It does everything that I wanted. The price was reasonable too. I am so happy with this program and now I have a place to store all of the recipes that I have collected and those that my mother left me. Now I will never lose them.

| | |
| --- | --- |
| Celebrate Cooking Italian Food with this authoritative and engaging tribute and 1000 authentic Italian recipes. Michele Scicolone offers simple recipes for delicious these Italian food classics: lasagne, minerstrone, chicken cutlets, plus many more of your favorites. | Learn how to make Italian food sauces, breads, appetizers, soups, pasta, gnocchi, vegetables, fish & shellfish, poultry, beef, and pork, dessert & fruits, sandwiches, and pizzas. It's all here, so enjoy Cook'n In Italy CD! |
---
Customer Reviews


---
---
Italian Cookware



Pasta Machine Motorizer - $79.95
The Pasta Machine Motorizer attaches to your manual pasta machine so that both hands are free to handle the pasta. You will make pasta of uniform thickness more quickly.



---

Cannoli Forms - $3.95
Makes a scrumptious Italian treat!



---

Pizza Stone - $19.95
Perfect pizzeria-style crispy crust!



---

Pizza Slicer - $9.95
Slice pizza with ease!



---

Oil & Vinegar Duet - $9.95
Decorative and functional oil and vinegar in a single bottle.



---

Touch of Oil Sprayer - $6.45
An environmentally friendly, non-aerosol spray bottle for oils and vinegars.


---