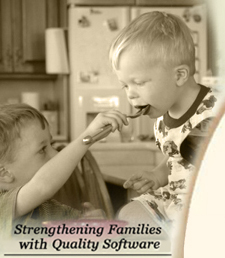 Cook'n Chinese
Betty Crocker's Chinese Recipes Take the Mystery
Out of Making Chinese Food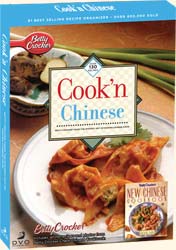 (click picture to enlarge)
Cook'n Chinese
---
List Price: $55.00
Your Price: $19.95
You Save: $35 (63%)


---
NOTE: The download contains Chinese recipes ONLY. You must have Cook'n installed to use this download! The CD contains the Cook'n Recipe Browser. If you want to organize your own recipes you should purchase the Cook'n Recipe Organizer.
---
Availability: Usually ships within 24 hours
System Requirements >>
Not sure what to order? >>

FEATURES
---
Over 130 Chinese recipes for every occasion

Dazzling Color photos

Quickly Search hundreds of chinese recipes in seconds

Create weekly menus & generate shopping lists

Enter & organize your own chinese recipes
---
With over 130 delicous chinese recipes and photos from Betty Crocker's New Chinese Cookbook, It makes Chinese food Fast, Easy and Fun!

You don't have to be Chinese to Enjoy Chinese Cooking, but Cook'n Chinese helps to learn how to cook Chinese from someone who is.

---

One of the World's Most Popular cuisines, Chinese cooking is perfect for today's hectic and healthy conscious lifestyle.

Leave it to Betty Crocker to put together a collection of new chinese recipes, and refreshing dishes just like the restaurant favorites you have always longed to cook at home.
Turn to Chinese Cooking Basics and you'll be amazed to discover how simple this exotic food is to prepare.

All you need to know is right at your fingertips. Unique flavorings and techniques make Chinese cooking intrinsically intriguing.


1500+ chinese recipes, photos, instructions, and more!
• See the chinese recipes that come on this CD.
• Learn more about the features of the Cook'n engine.
• Find out what people are saying about Cook'n.
---
Customers who bought this item also enjoy:

Copyright 1997-2003 Omniture, Inc. More info available at http://www.omniture.com -->