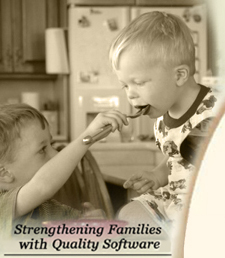 Cook'n with Betty Crocker

$29.95




Cook'n Software Download

$79.95


Hi Dan- I just want you to know that I love my new software - Taste of Home and especially Cook'n Lite & Healthy. My husband and I have started Weight-watchers and I am finding the nutritional information very helpful. Also I can find many of my old favorites on this disc that are lighter versions!! We are having such fun trying all the new, improved recipes we love.

Thanks again for making our lives easier, and healthier!!

LaVaun B.


• Current Issue

• Newsletter Archive
• Contact Info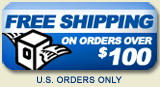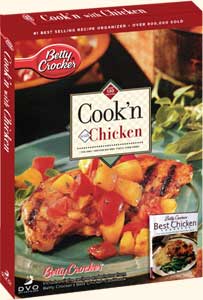 (click picture to enlarge)
Cook'n with Chicken
---
List Price: $65.00
Your Price: $19.95
You Save: $45 (69%)


---
NOTE: The download contains the recipes ONLY. You must have Cook'n installed to use this download! The CD contains the Cook'n Recipe Browser. If you want to organize your own recipes you should purchase the Cook'n Recipe Organizer.
---
Availability: Usually ships within 5 days
System Requirements >>
Not sure what to order? >>

FEATURES
---
Chicken in Under 30 Minutes
Kid-Friendly Chicken Favorites
Over 140 full-color mouth watering photos
Betty Crocker makes cooking easy and fun with over 130+ chicken recipes from Betty Crocker's Best Chicken Cookbook.
---
With these great chicken recipes you'll always know what to fix for dinner.

---

Succulent, sizzling, moist and flavorful--chicken is the meal everyone loves! Betty Crocker's Best Chicken CD is brimming with more than 130 of the best chicken recipes.

And, to make it completely irresistible, every mouthwatering recipe has been
beautifully photographed so you can see exactly what you're preparing.

Chicken is perfect for every occasion--from summertime barbecues and quick weeknight meals to soul-satisfying soups and crispy baked dinners. Get ready to dig into these delicious delights!

---
Customer Reviews


---
---
Customers who bought this item also bought: