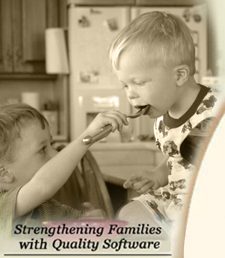 Can I scan in recipes?
Scanning in recipes
If you want to scan a recipe there's no way to scan it into the program as an editable text file. Therefore you won't be able to view the nutritional analysis of the recipe or generate a shopping list.

However, you can scan in recipes or photos and attach them as images.
To do this:


scan in the recipe and save it to your computer
then open up Cook'n and attach the photo to the recipe.
To do that make a new recipe by clicking "new" in the recipe window on your bookshelf

give the recipe a name

then click on "options", "add photo", then browse to the photo and add it.