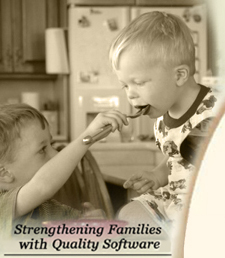 TOP SELLERS
Thank you for your introduction to me of the vocal group Voice Male. I bought the set for my husband for Father's Day. He was taking some of the boys home from an activity and was playing it in his car. This last week, one of the mother's thanked him for introducing her son to them. Her son loved them and his parents are excited that he has found music that they approve of him listening to.

Kudos to you,
Bette Richey


---
Hi Dan:

It's about time! Voice Male is such an exceptional group that your national audience ought to be exposed to them. I've heard them a dozen times over the years, and they just keep getting better. I hope you and they sell a ton of CDs. I'd buy some, except that I already have all of them.

Very sincerely,

Rich

• Current Issue
• Newsletter Archive
• Contact Info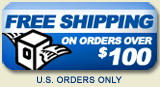 A Cappella Music at its Best!
Click below to sample songs from Voice Male,
the best six-man a cappella group in the West!


Put a lawyer, an accountant, a graphic designer, a marketer, a commercial real estate agent, and a computer specialist together and what do you get... Voice Male, a six-man contemporary a cappella group that has been delighting audiences across the Mountain West since 1994 with shows that can only be described as pure, spontaneous fun!

The catchy songs on most of the Cook'n CD's come from this talented six-some. Sample some of their songs below and order a CD of your own today!

No Instruments Were Used In The Making Of This Music!
---
---
Click Here for Christmas Music!
---
---
---
| | |
| --- | --- |
| | Pride (In The Name Of Love) |
---
Only One
You Lift Me Up
Danny Boy
Love Boat Theme
Rainbow Connection
It's All Been Done
Farmer Tan
Send Me to Glory in a Glad Bag
Been There
Give Them A Vision
---
A Million Ways
Pride (In the Name of Love)
That Lonesome Road
In the Still of the Night
---
Faith in Every Footstep
I Am a Child of God (International)
---
Abide with Me!
Our Savior's Love
How Firm A Foundation
Come, Thou Long-Expected Jesus
There is a Green Hill Far Away
Be Still, My Soul
Jesus, the Very Thought of Thee
Lord, I Would Follow Thee
---
Christmas Music
The Christmas Tree Was Green & Bright (Poem)
'Twas The Day After Christmas (Poem)
---
Away in a Manger
Tractin' in a Winter Wonderland