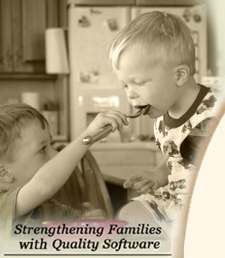 TOP SELLERS
• Current Issue
• Newsletter Archive
• Sign Up Now


• Contact Info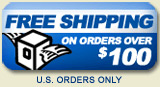 I am here to say THANK YOU! Your software is great!!!

When I read the description of the recipe program, I thought it was too good to be true (the price, the ability of the software, etc.). I even called your company by telephone to ask if I understood the promotional information correctly.

Upon receiving it and using it, I have discovered that every bit of it is true! (I LOVE the nutritional calculation feature!) Thanks so much for your product and for keeping it affordable, too!

Debi Self Read more...

Slow-Roasted Vegetables over Linguine
DVO Recipe Center
Makes: 6 Servings


1 (about 1 pound) acorn squash, seeded, cut into 2-inch wedges
12 whole baby carrots, peeled
3 baby Japanese eggplants, unpeeled, halved lengthwise
12 small white onions, peeled
6 plum tomatoes, stemmed
2 tablespoons olive oil
3 tablespoons chopped fresh flat-leaf parsley
1 tablespoon fresh or 1 teaspoon dried thyme
1/4 teaspoon crushed red pepper
Salt and pepper to taste
1/2 pound fresh greens (mustard, spinach, Swiss chard, etc.)

Hot linguine, cooked according to package directions, tossed with olive oil
2 ounces Parmesan cheese, freshly grated, optional
1/4 cup chopped fresh basil leaves, optional

Coat inside of at least a 3-1/2 quart slow-cooker with non-stick cooking spray. Arrange vegetables in cooker. Drizzle with oil. Sprinkle with herbs, red pepper, and salt and pepper to taste. Cover and cook on LOW for 7-8 hours or on HIGH for 3-1/2 to 4 hours. Towards the end of the cooking time, wash the greens and remove tough stem ends. If cooking on LOW, change setting to HIGH. Add greens to cooker. Continue to cook, covered, until greens wilt, about 5 minutes. Spoon vegetables over hot cooked linguine. Sprinkle with Parmesan cheese and fresh chopped basil as desired.





Help on downloading recipes

---


for Windows 9x/2000/ME/NT/XP/Vista

Not sure what to order?


Piles of recipe cards in your drawer?
Download Cook'n today and get organized!
Cook'n Cookbook Software Download - MSRP $99.95
(Save 20%)
Download: $79.95
CD: $79.95

Buy the CD or download the full version of Cook'n right now! Includes over 300 of our best recipes.
---
Copyright © 2007 DVO Enterprises, Inc.