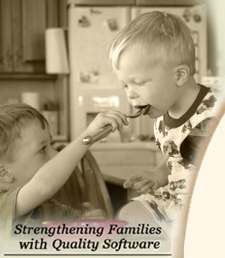 TOP SELLERS
• Current Issue
• Newsletter Archive
• Sign Up Now


• Contact Info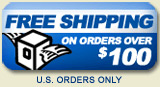 I am here to say THANK YOU! Your software is great!!!

When I read the description of the recipe program, I thought it was too good to be true (the price, the ability of the software, etc.). I even called your company by telephone to ask if I understood the promotional information correctly.

Upon receiving it and using it, I have discovered that every bit of it is true! (I LOVE the nutritional calculation feature!) Thanks so much for your product and for keeping it affordable, too!

Debi Self Read more...

Slow-Cooked Vegetable Chili
DVO Recipe Center
Makes: 6 Servings


2 tablespoons olive oil
1 large onion, chopped
4 cloves garlic, minced
1 large green bell pepper, cored, seeded, chopped
2 carrots, chopped
2 celery ribs, chopped
1 tablespoon ground chili powder
2 teaspoons ground cumin
1 teaspoon paprika
2 teaspoons dried oregano leaves
1 teaspoon salt
1 (15.5 oz) can black beans, drained, rinsed
1 (15.5-oz) can red kidney beans, drained, rinsed
1 (15.5-oz) can garbanzo beans, drained, rinsed
1 (14.5 oz) can diced tomatoes, undrained
2 cups spicy tomato juice
1 bunch cilantro, leaves only, chopped


Coat inside of a 6-quart slow cooker with cooking spray. In a nonstick skillet, heat the olive oil. Add the onion, garlic, and peppers. Sauté until soft, 7-8 minutes. Add the carrots, celery, chili powder, cumin, paprika, oregano, and salt. Cook for 5 minutes. Pour vegetables into slow cooker. Add the drained and rinsed beans, tomatoes, and tomato juice. Mix well. Cover. Cook on LOW for 7-8 hours or until vegetables are tender. Stir in cilantro just before serving.





Help on downloading recipes

---


for Windows 9x/2000/ME/NT/XP/Vista

Not sure what to order?


Piles of recipe cards in your drawer?
Download Cook'n today and get organized!
Cook'n Cookbook Software Download - MSRP $99.95
(Save 20%)
Download: $79.95
CD: $79.95

Buy the CD or download the full version of Cook'n right now! Includes over 300 of our best recipes.
---
Copyright © 2007 DVO Enterprises, Inc.