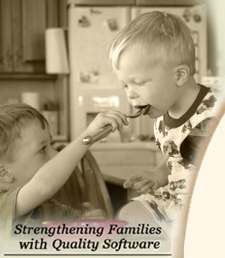 TOP SELLERS
• Current Issue
• Newsletter Archive
• Sign Up Now


• Contact Info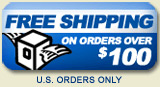 I am here to say THANK YOU! Your software is great!!!

When I read the description of the recipe program, I thought it was too good to be true (the price, the ability of the software, etc.). I even called your company by telephone to ask if I understood the promotional information correctly.

Upon receiving it and using it, I have discovered that every bit of it is true! (I LOVE the nutritional calculation feature!) Thanks so much for your product and for keeping it affordable, too!

Debi Self Read more...

Slow-Cooked Buffalo Wings and Bleu Cheese Dip
DVO Recipe Center
Makes: 32 Servings


16 chicken wings (about 3 pounds)
1-1/2 cups bottled chili sauce
3-4 tablespoons bottled hot pepper sauce

Cut off and discard wing tips (or reserve them to make chicken broth). Cut each wing into 2 sections. Rinse chicken; pat dry. Place chicken wings on a greased broiler pan rack. Broil 4-5 inches from the heat for about 10 minutes or until chicken is browned, turning once. Transfer to a 3-1/2 to 4 quart slow cooker, coated with nonstick cooking spray. Combine chili sauce and hot pepper sauce. Pour over wings. Cover. Cook on LOW for 4-5 hours or on HIGH for 2 to 2-1/2 hours. Serve with Bleu Cheese Dip or ranch dressing as desired.

Bleu Cheese Dip
1 cup sour cream
1/2 cup mayonnaise
1/2 cup (2 oz) crumbed bleu cheese
1 clove garlic, minced
1 tablespoon white vinegar

Combine ingredients in a blender container. Cover. Blend until smooth. Store dip in an airtight container for up to 2 weeks in the refrigerator. Top with additional crumbled bleu cheese before serving, as desired.





Help on downloading recipes

---


for Windows 9x/2000/ME/NT/XP/Vista

Not sure what to order?


Piles of recipe cards in your drawer?
Download Cook'n today and get organized!
Cook'n Cookbook Software Download - MSRP $99.95
(Save 20%)
Download: $79.95
CD: $79.95

Buy the CD or download the full version of Cook'n right now! Includes over 300 of our best recipes.
---
Copyright © 2007 DVO Enterprises, Inc.