Peach Smoothies
DVO Recipe Center
Serves: 4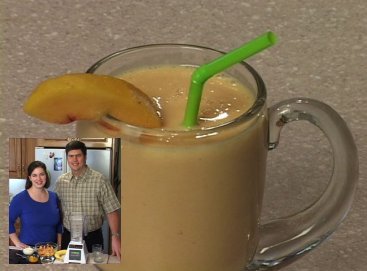 Michelle Locey shows Dan how to make Peach Smoothies. Click here (56k) to watch the video. If you have a high speed connection, click here (300k) to see a higher quality video clip.



1 cup plain yogurt
1 cup orange juice (or 1/2 cup frozen orange juice concentrate and 1/2 cup water)
1 frozen banana
1-2 cups frozen peach slices (enough to fill your blender to 3/4 full)

Place the ingredients in your blender in the order listed (so that the frozen items are on top). Blend to desired consistency. You can substitute the frozen peaches for just about any other frozen fruit.



Help on downloading recipes
Be sure to check the Cook'n Recipe Archive for more recipes.