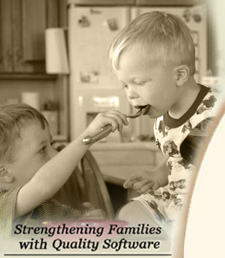 Tickler Birthday Reminder & Event Calendar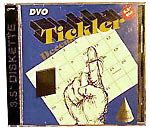 Never forget another birthday or special event!
Tickler is a birthday reminder program that runs on your computer. Just like the calendar on your wall, the Tickler software allows you to record birthdays and special events but it's 10 times better!! See for yourself!

The Tickler Birthday Reminder will:


Remind you of upcoming events automatically

Remember special events (birthday reminder) year after year, but you only enter them once!

Mail a greeting card for you

Notify you of upcoming holidays

Play one of 27 different sound effects



Click Here to Watch the Tickler Demo!
Can your calendar do that? How much did you spend on calendars over the last ten years? The Tickler calendar will last forever and only costs $19.95. Download the Tickler to your computer right now and never forget another birthday again!



Tickler Birthday Reminder Download - $19.95
The Smart Calendar

Tickler Birthday Reminder Password - $14.95
Choose this option if your 6-month trial has expired, to unlock it with a password


Have you ever forgotten an important birthday? If you have, then the answer to your problem is right before your eyes. The Tickler has a birthday reminder built in. It also records special events such as your child's soccer game, or an important meeting. This birthday reminder is like your own personal secretary, only better because it is flawless 100% of the time. Download this birthday reminder and be on your way to never forgetting anything again.
Planners

Crazy Lady Planner Inserts - $19.95
A sane approach to life's chaotic moments! Designed for the woman organizing herself, her family and her business or service obligations.