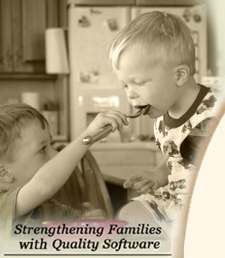 Cook'n with Betty Crocker™

$29.95




Cook'n Download

$79.95




• Current Issue
• Newsletter Archive
• Sign Up Now


• Contact Info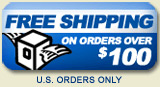 I am here to say THANK YOU! Your software is great!!!

When I read the description of the recipe program, I thought it was too good to be true (the price, the ability of the software, etc.). I even called your company by telephone to ask if I understood the promotional information correctly.

Upon receiving it and using it, I have discovered that every bit of it is true! (I LOVE the nutritional calculation feature!) Thanks so much for your product and for keeping it affordable, too!

Debi Self Read more...

Brennah's Fabulous Apple Dumplings



DVO Recipe Center
Serves:16
3 Yellow Delicious apples, peeled, cored, and diced
2 (8-ounce) tubes Grands refrigerated biscuits
2 1/2 cups sugar, divided
1 cup butter, divided
12 dashes cinnamon
1 pint heavy cream
1 teaspoon mexican vanilla


Take each piece of biscuit dough and spread them out with your fingers until they are about a 3- to 4-inch circle. Place 1/4 cup of apples onto flattened biscuit (try our apple peeler corer slicer for easy apple prep), add 1 level teaspoon of sugar, and a pad of butter, sprinkle with cinnamon. Bring edges together and pinch closed to form a ball. Turn upside and place in pan that has been sprayed with cooking spray (leave a little room between them to spread).

Melt 1 stick of butter with 1 cup of sugar. When butter is melted remove from heat and add whipping cream, vanilla, and 1/2 cup of sugar. Pour sauce over dumplings. Bake at 325°F for 40-45 minutes until lightly golden.

You may also use peaches and pears they are great.

Help on downloading recipes
---
OTHER GREAT RECIPES AND ARTICLES



for Windows 9x/2000/ME/NT/XP/Vista

Not sure what to order?


Piles of recipe cards in your drawer?
Download Cook'n today and get organized!
Cook'n Cookbook Software Download - MSRP $99.95
(Save 20%)
Download: $79.95
CD: $79.95

Buy the CD or download the full version of Cook'n right now! Includes over 300 of our best recipes.
---
Copyright © 2007 DVO Enterprises, Inc..