Barbeque Marinated Flank Steak
DVO Recipe Center
DVO Recipe Center
Serves:

¼ cup soy sauce
3 tablespoons honey
2 tablespoons distilled white vinegar
½ teaspoon ground ginger
½ teaspoon garlic powder
½ cup vegetable oil
1 ½ pounds flank steak

In a blender, combine the soy sauce, honey, vinegar, ginger, garlic powder, and vegetable oil.

Lay steak in a shallow glass or ceramic dish. Pierce both sides of the steak with a sharp fork. Pour marinade over steak, then turn and coat the other side. Cover, and refrigerate 8 hours, or overnight.

Preheat grill for high heat.

Place grate on highest level, and brush lightly with oil. Place steaks on the grill, and discard marinade. Grill steak for 10 minutes, turning once, or to desired doneness.
Help on downloading recipes

OTHER GREAT RECIPES AND ARTICLES
•Carrot Chowder
•Fresh Corn Salad
•Groovie Smoothie
•Fabulous Fruit Salad
•Barbeque Marinated Flank Steak
•Do Groceries Seem More Expensive To You?
•HomeCook'n Cover Page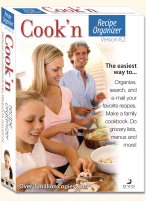 for Windows 9x/2000/ME/NT/XP/Vista

Not sure what to order?

Piles of recipe cards in your drawer?
Download Cook'n today and get organized!
Cook'n Cookbook Software Download - MSRP $99.95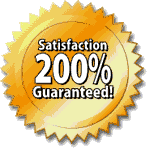 (Save 20%)
Download: $79.95

CD: $79.95



Buy the CD or download the full version of Cook'n right now! Includes over 300 of our best recipes.