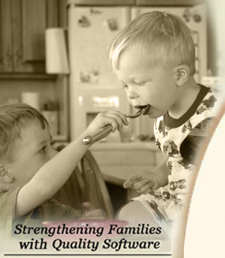 Volume I - July 10, 2009
Cancer-Fighting Party Foods
by Alice Osbornce and Patty Liston
When studying the RealAge website, we found some YUMMY recipes for cancer-fighting party foods, all using one of our favorite foods, AVOCADOS!
The bright green avocados that make up this south-of-the-border-inspired treat are not only low in saturated fat and sodium but also loaded with nutrients that science thinks can protect against breast, oral, and colorectal cancers.
A review of several studies shows that compounds in avocados may inhibit the growth of - or even kill - certain types of cancerous and precancerous cells. And the
really
good news? These compounds from avocados may be able to target cancer cells without harming normal, healthy cells. Here's an even
better
way to serve your avocados and jack up the cancer-fighting quotient in the process: Toss some avocado chunks into your salsa and you'll absorb 400 percent more lycopene from the tomatoes. And avocados give spinach salad a boost, too. Give these 3 amazing recipes a try:
Stuffed Avocados

2 medium avocados, halved and pits removed
1 cup prepared seafood, tuna or chicken salad
Top each avocado half with 1/4 cup of the salad.
Nutrition Information per serving: Calories: 175, Carbohydrates: 9g, Fat: 14g, Saturated Fat: 2g, Monounsaturated Fat: 9g, Protein: 7g, Cholesterol: 21mg, Dietary Fiber: 6g, Potassium: 604mg, Sodium: 117mg. Nutrition Bonus: What you get: Protein, fiber, vitamin C, vitamin A, potassium.

Download this recipe.
Raspberry-Avocado Smoothie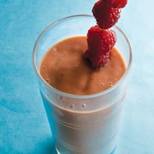 1 avocado, peeled and pitted
3/4 cup orange juice
3/4 cup raspberry juice
1/2 cup frozen raspberries, (not thawed)
Puree avocado, orange juice, raspberry juice and raspberries in a blender until smooth.
Nutritional Information per serving: Calories: 249, Carbohydrates: 32g, Fat: 14g, Saturated Fat: 2g, Monounsaturated Fat: 9g, Protein: 3g, Cholesterol: 0mg, Dietary Fiber: 7g, Potassium: 625mg, Sodium: 14mg. Nutrition Bonus: What you get: Vitamin C, fiber, folate, potassium.

Download this recipe.
Avocado Fiesta Salsa

2 avocados, peeled and pitted
4 tomatoes, chopped
1/2 cup chopped onion, chopped
2 garlic cloves, minced/Note
1/2 teaspoon ground cumin
3 tablespoons chopped fresh cilantro
juice of 1 lime
juice of 1 lemon
salt and pepper
In a medium bowl, mash the avocado with a fork and combine with the remaining ingredients.
Nutrition per serving per serving: Calories: 100, Carbohydrates: 8g, Fat: 8g, Protein: 2g.
---
Contribute to the Cook'n Club!
DVO would love to publish your article, prose, photography and art as well as your cooking, kitchen and nutrition tips, tricks and secrets. Visit the Newsletter Submission / Win Win for All section in our Forum for more information and details.
---
---