We were reading about the health benefits of laughter on the Care2 site, and got the best idea:
Hold a Laugh-In!
Ask some favorite friends to dinner (have everyone bring their favorite pot luck dish), gather round for a great meal and laugh your heads off!
Here's the research to validate why this is such a brilliant idea:

Laughter works so wonderfully well in the moment, but it has some surprising long-term health benefits as well. In the book
A Better Brain at Any Age: The Holistic Way to Improve Your Memory, Reduce Stress, and Sharpen Your Wits
(Conari Press, 2009), author Sondra Kornblatt explores how laughter can truly make you feel better.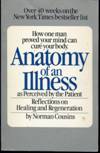 She writes that the new field of
gelotology
is exploring the benefits of laughter. It was brought to the public's awareness in Norman Cousins' memoir
Anatomy of an Illness
. Cousins found that comedies, like those of the Marx Brothers, helped him feel better and get some pain-free sleep. That's because laughter helps the pituitary gland release its own pain-suppressing opiates.
What can laughter do?:
1.
Lower blood pressure
2.
Increase vascular blood flow and oxygenation of the blood
3.
Give a workout to the diaphragm and abdominal, respiratory, facial, leg, and back muscles
4.
Reduce certain stress hormones such as cortisol and adrenaline
5.
Increase the response of tumor- and disease-killing cells such as Gamma-interferon and T-cells
6.
Defend against respiratory infections–even reducing the frequency of colds–by immunoglobulon in saliva.
7.
Increase memory and learning; in a study at Johns Hopkins University Medical School, humor during instruction led to increased test scores
8.
Improve alertness, creativity, and memory
Humor and creativity work in similar ways, says humor guru William Fry, M.D., of Stanford University–by creating relationships between two disconnected items, you engage the whole brain.
Humor works quickly. Less than a half-second after exposure to something funny, and electrical wave moves through the higher brain functions of the cerebral cortex. The left hemisphere analyzes the words and structures of the joke; the right hemisphere "gets" the joke; the visual sensory area of the occipital lobe creates images; the limbic (emotional) system makes you happier; and the motor sections make you smile or laugh.
So let's laugh. What makes you laugh? Tell us your favorite funny movie, or how about a good joke? And in the meantime, here are a few tried-and-true potluck recipes to get you started on your Laugh-In:
Beefy Tomato Potato Casserole
Serves 4-6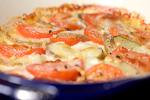 1 pound stew beef
vegetable oil
1 teaspoon dried leaf basil
1 teaspoon ground paprika
1/2 teaspoon ground black pepper
1 tablespoon salt
1 can condensed tomato-rice soup
1/2 soup can water
1 tablespoon Worcestershire sauce
1 1/2 cups frozen small white onions, thawed
3 medium potatoes, sliced
1 bay leaf
Brown beef in oil. Drain off fat and add basil, paprika, pepper, and salt. Mix soup, water, and Worcestershire sauce in 2-quart casserole dish. Add onions, sliced potatoes, bay leaf, and beef and mix well. Cover casserole and bake at 325° about 2 hours or until tomato sauce has thickened and potatoes are tender. Serve with a tossed salad or spoon over hot cooked rice, if desired.

Download this recipe.
Chicken Dinner Bake
Serves 6

1 jar dried beef
6 boneless chicken breast halves
1 can (10.5 ounces) cream of mushroom soup, undiluted
4 ounces (1/2 cup ) sour cream
6 slices bacon, regular or turkey
In a 13- x 9-inch greased baking dish, arrange beef in a single layer. Wrap bacon slices around chicken breasts, then place on beef. In a small bowl, blend together soup and sour cream. Pour soup mixture over chicken. Cover with foil and bake at 250° for about 2 hours, or until chicken is cooked.

Download this recipe.
Crab Casserole
Serves 4

1 can (7 to 8 ounces) crab meat
1 can cream of mushroom soup, (98% reduced fat)
1/2 cup seasoned stuffing crumbs
1/2 cup chopped green bell pepper
1/2 cup chopped celery
1/2 cup mayonnaise
Tabasco sauce, to taste
Cajun seasoning, to taste
Combine all ingredients. Pour into a lightly greased 1 to 1 1/2-quart casserole dish. Bake at 350° for 45 to 55 minutes, or until hot and bubbly.

Download this recipe.
Funeral Potatoes, Church Potluck Potatoes, or Potato Casserole
Serves 8

6 cups diced potatoes*
1 can (10 ¾ oz.) cond. cream chicken soup
1/2 soup can milk
1 cup sour cream
1 cup sharp cheddar cheese, grated
1/4 cup grated onion (optional) **
salt and pepper to taste
3 tablespoons butter, melted
3/4 cup corn flake crumbs
Cook fresh potatoes or thaw frozen potatoes (see *note below). Place potatoes in a 2-3 quart casserole dish or a 9x13 cake pan.
Combine soup, milk, sour cream, cheese, and onion (see **note below) and salt and pepper to taste. If a saucier dish is desired, add 2-3 tablespoons additional milk. Mix well. Spread sauce over potatoes.
Melt butter and combine with corn flake crumbs. Sprinkle crumbs over casserole. Bake uncovered at 350 F for 30-45 minutes or until hot and bubbly throughout.
Notes:
* Use approximately 6-8 peeled, diced, and cooked fresh potatoes; or approximately 2 pounds frozen, southern style, diced hash browns (not shredded).
** Use 1 tablespoon dried onion or sauté 1/4 cup fresh chopped onion in 1 tablespoon butter until transparent.
There are probably as many variations in how to make this dish, as there are names for it. Whatever you call it (or how you make it) it is tasty dish, which is often served with ham and green beans. Recipe serves approximately 8.

Download this recipe.
---
Contribute to the Cook'n Club!
DVO would love to publish your article, prose, photography and art as well as your cooking, kitchen and nutrition tips, tricks and secrets. Visit the Newsletter Submission / Win Win for All section in our Forum for more information and details.
---