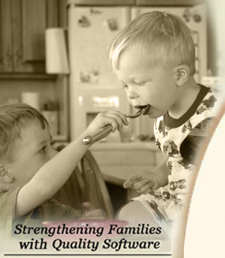 Cook'n Club Home
Subscribe Now!

Cook'n Forum
HomeCook'n Archive
Give-Aways

I have spent the last 2 hours reading your newsletter and wonderful recipes. I have already printed a whole bunch I want to try. I love them because they are using ingredients one has on hand. I love that and just wanted you to know how much we appreciate all your hard work in putting together this newsletter. Thank you very much.

Anna

Volume I - May 22, 2009
Bahamian Grilled Chicken

Serves: 4

Download this recipe.

On most of the islands of the Caribbean, it's common to rinse chicken and meats in lime juice before cooking. The practice probably originated in the days before refrigeration, when the citrus juice served as both a flavoring and disinfectant. Today we prize the lime juice for the tart, tangy flavor it imparts to the chicken.


1 chicken (3 1/2 to 4 pounds), quartered, or 4 bone-in chicken breasts halves with skin
1 cup lime juice, fresh
1 onion, small, thinly sliced
2 cloves garlic, minced
1/2 to 2 hot chilies, scotch bonnet or other hot chiles, thinly sliced
2 teaspoons thyme, chopped fresh or 1 teaspoon dried
2 tablespoons vegetable oil
1 tablespoon paprika
1 teaspoon salt
1/2 teaspoon white peppers, freshly ground


1. Rinse the chicken pieces under cold running water, then drain and blot dry with paper towels. Place the pieces in a nonreactive bowl or baking dish and pour in the lime juice; turn the pieces to coat. Let marinate, at room temperature, for 15 minutes, turning the pieces once or twice.

2. Pour off and discard the lime juice, then add the onion, garlic, chile, thyme, oil, paprika, salt, and pepper and turn the chicken pieces to coat thoroughly. Let the chicken marinate in this mixture for at least 15 minutes or as long as 1 to 2 hours (the longer the better), covering and refrigerating if marinating the longer time.

3. Preheat the grill, using the two-tiered method.

4. When ready to cook, oil the grill grate. Using a rubber spatula, scrape any bits of onion or garlic off the chicken pieces. Arrange the pieces, skin side down, on the grate over the hotter section of the grill and cook for 3 to 5 minutes.

5. Transfer the chicken pieces to serving plates or a platter and serve.


---
Contribute to the Cook'n Club!
DVO would love to publish your article, prose, photography and art as well as your cooking, kitchen and nutrition tips, tricks and secrets. Visit the Newsletter Submission / Win Win for All section in our Forum for more information and details.
---
---