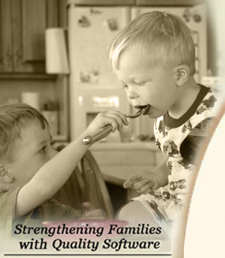 Cook'n Club Home
Subscribe Now!

Cook'n Forum
HomeCook'n Archive
Give-Aways

I have spent the last 2 hours reading your newsletter and wonderful recipes. I have already printed a whole bunch I want to try. I love them because they are using ingredients one has on hand. I love that and just wanted you to know how much we appreciate all your hard work in putting together this newsletter. Thank you very much.

Anna

Volume I - February 20, 2009
The Mediterranean Diet
& Veggie Juicing Can Stop Diabetes
by Patty Liston

A Mediterranean-style diet rich in vegetables is already known to protect against heart disease. Now, researchers have found that with some careful adjustments, it also appears to help ward off diabetes.
A four-year study of 13,000 people showed that those who stuck closely to the diet were 83% less likely to develop Type 2 diabetes. Even those who smoked, were older, and had a family history of diabetes experienced (with the above-mentioned adjustments), protective benefits from the Mediterranean diet.
The World Health Organization estimates more than 180 million people worldwide have diabetes. This number is likely to more than double by 2030, as more nations adopt a Western lifestyle.
(Sources: Reuters May 29, 2008; British Medical Journal May 29, 2008)

The Mediterranean diet is in many ways leaps and bounds better than the standard American diet (SAD). It includes plenty of olive oil, emphasizes fresh vegetables, and downplays processed foods, which make up the majority of the typical diet in the United States.
While the fact that this diet can be good for us has been well established, the adjustments needed to make it truly diabetes-beneficial aren't so well known. So let's look at these needed adjustments:
First, the benefit found in the above study likely came from the use of healthy fats and increased veggies -- NOT from the
large
amount of grains this diet promotes. For people with diabetes, the last thing we want to be eating is a
lot
of grains. Moderation (small amounts) and a variety of whole, unprocessed grains are they key.
Second, this diet warns of saturated fats, saying they are the causes of so much disease today. Current research though, proves the right kinds in the right amounts are good and even necessary for us. So again, in moderation (small amounts), eggs, virgin coconut oil, virgin palm oil, even butter (preferably raw, organic) are just fine.

So the bottom line (which is nothing new): is to swap out processed grain and sugar for high-quality sources of protein, healthy fats (which include small amounts of saturated fat), whole unprocessed grain, and LOTS of vegetables, and we'll be off to a great start. Oh, and we can't forget to add in regular exercise (this advice just won't go away, will it?), the other essential key to preventing and reversing diabetes, and we'll be even better off.

Using an "exchange list" for foods common in a Mediterranean diet, the participants in the above-mentioned study were able to more than double their fruit and vegetable intakes and dramatically increase their consumption of healthy fats. This is good news, and certainly something most everyone could do. The list included suggested servings, or exchanges, of several categories of foods, including:
8-10 servings (or exchanges) each day of high monounsaturated fatty acid (MUFA), such as olive or hazelnut oil, avocado and macadamia nuts

Limits on fats that are low in MUFA, such as corn oil, margarine, tahini, pine nuts and sesame seeds.

1 or more servings/day of dark green vegetables, such as broccoli, peas and spinach

At least 1 exchange/day of garlic, onions and leeks

1 Tbsp or more/day of green herbs, such as basil, cilantro, peppermint and sage

1 or more servings/day of red vegetables, such as tomatoes, tomato sauce and salsa

1 or more servings/day of yellow or orange vegetables, such as carrots, red bell peppers and pumpkin

1 or more servings/day of other vegetables, such as artichokes, cucumber, green beans and sugar snap peas

1 or more servings/day of vitamin C fruits, such as oranges, mangoes and strawberries

1 or more servings/day of other fruits, such as apples, bananas and grapes *



Now let's look at some easy ways to follow one of the main recommendations of the Mediterranean Diet—to add more vegetables:



One of the absolute easiest and most efficient ways to optimize your vegetable intake is to juice them. Not only will juicing help your body absorb all the nutrients from the vegetables by making them easily digestible, but you're also avoiding the risk of damaging any of their sensitive micronutrients through cooking. Cooking and processing food destroys micronutrients by altering their shape and chemical composition.



It also allows you greater freedom to add a wider variety of vegetables to your diet that you may not normally enjoy eating whole. This way, you're working with the principle of regular food rotation, which will lessen your chances of developing food allergies. And with the addition of 1-2 TBSP of freshly ground golden flax seen, you're also getting potent Omega 3s. We realize this recommendation calls for a good quality juicer, which can be expensive, but—what's your health worth? So with this idea in mind, here are some juice recipes we've tried and like:

Alice's Green Drink



1 collard leaf
1 red chard leaf
1 kale leaf
Small bunch baby spinach leaves
½ banana
1 cluster red globe grapes (or any grape WITH seeds)
1 kiwi (WITH skin)
1 C blueberries (fresh or frozen)
1 apple, cored
½ can of any frozen juice (apple is great, just make sure it's 100% juice and not cocktail)
1 – 2 C nonfat plain yogurt
1 – 2 Tbsp freshly ground golden flax seed

Wash all veggies and fruits. Add apple, blueberries, kiwi (with stem end cored out), grapes, and peeled banana to container of juicer (Alice has a VITAMIX that she swears by). Add flaxseed, yogurt, frozen juice concentrate, and greens. Add 2 C water. Blend on low then on high for 1 -2 minutes. This makes an out-of-this-world green smoothie. (Alice makes popsicles out of it in the summer for her grandkids—she'll call them MONSTER POPS!—kids love gross stuff!)



Download this recipe.
The following recipes are from the book JUICING FOR LIFE, Cherie Calbom and Maureen Keane. Another amazing juicing recipe resource is our own Cook'n &
Juicing Recipes
Cookbook:
Chlorophyll Cocktail
Best made with a hopper-type juicer: Acme, Champion, etc.

3 beet tops
Handful parsley
Handful baby spinach
4 carrots, greens removed
½ apple, seeded
Bunch up greens and push through hopper with carrots and apple.

Download this recipe.
Garden Salad Special

3 broccoli flowerets
1 garlic clove
4-5 carrots or 2 tomatoes
2 stalks celery
½ green pepper
Push broccoli and garlic through hopper with carrots or tomatoes. Follow with celery and green pepper.

Download this recipe.
Calcium-Rich Cocktail

3 kale leaves
Small handful parsley
4-5 carrots, greens removed
½ apple, seeded
Bunch up greens and push through hopper with carrots and apple.

Download this recipe.
Pancreas Tonic

3 red lettuce leaves
4-5 carrots, greens removed
Handful raw green beans
2 Brussel sprouts
Bunch up lettuce leaves and push through hopper with carrots, beans and Brussel sprouts.

Download this recipe.
---
Contribute to the Cook'n Club!
DVO would love to publish your article, prose, photography and art as well as your cooking, kitchen and nutrition tips, tricks and secrets. Visit the Newsletter Submission / Win Win for All section in our Forum for more information and details.
---