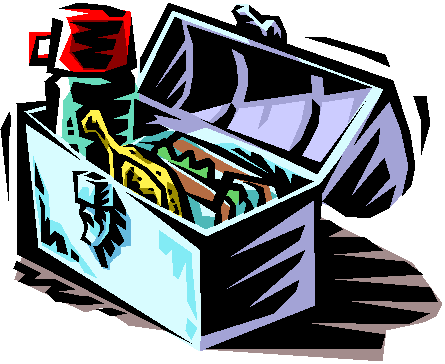 Which one of us cannot remember the anticipation of our own school lunch time? The crinkle of lunch bags being opened to expose the lunch treasures our mother's had packed just that morning and the ooh's and ah's as friends held up enviable treats.
As promised, we are continuing our lunch box column with ideas and recipes for exciting and healthy lunches. While these suggestions are geared for school lunch, they are interchangeable with a lunch for the office for you or your husband.
Dip it
Kids love to dip things, so pack little containers of hummus or bean dip and pita bread. The Mediterranean-inspired dips are packed with protein and a good source of fiber.
Celery sticks with a cottage-cheese salsa dip, baby carrots and yummy salad dressing dip, or apple slices and peanut butter can contribute to the fruits-and-veggies quota.
Toss it
Most kids go nuts for noodles, so pack pasta salads. It's a good way to sneak in vegetables and introduce new flavors.
Wrap it
Add zip with colored tortilla wraps. Smear red and green ones with a ranch dip or cream cheese and layer in cold cuts. Roll up and use a toothpick to keep this clever sandwich log together.
Bake it
If all else fails, you know kids will eat dessert. Make
healthy dessert
bars that give them a treat packed with good nutrition.
Here are a couple of additional recipes that are great for lunch...
White Bean Dip
Courtesy of Rachel Ray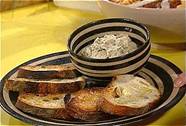 1 (14 ounces) can cannellini beans, rinsed and drained
1 clove garlic
1 1/2 tablespoons extra-virgin olive oil
4 sprigs fresh mint leaves
6 sprigs fresh thyme leaves, stripped from stem
Coarse salt and black pepper
Pulse all ingredients in a food processor until a smooth paste forms and transfer to a small container that will fit in your child's lunch bag. Add
cut vegetables
such as baby carrots, peppers, celery or cucumber for "dipping".

Download this recipe.
Fresh Fruit Roll Ups
Courtesy of Rachael Ray
1 banana, slightly under-ripe, sliced
1 ripe pear, any variety, chopped
2 firm peaches, pitted and chopped
1 pint strawberries, tops removed and coarsely chopped
A wedge lemon or lime
6 large plain sandwich wraps, 10-inch, available near deli counter
1 cup fruit preserves or all fruit spread, such as seedless raspberry or blackberry
Mix fruit in a bowl and dress with a little lime or lemon juice to retard browning. Place wraps in a clean towel, place in microwave and heat on high for 30 seconds to soften them. Place a wrap on your
cutting board
and spread with preserves. Pile 1/6 of your fruit near 1 edge of your wrap. Tuck in sides and roll up the fruit in the wrap. Repeat with remaining ingredients.
---
Contribute to the Cook'n Club!
DVO would love to publish your article, prose, photography and art as well as your cooking, kitchen and nutrition tips, tricks and secrets. Visit the Newsletter Submission / Win Win for All section in our Forum for more information and details.
---
---