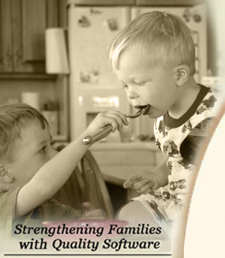 Cook'n Club Home
Subscribe Now!

Cook'n Forum
HomeCook'n Archive
Give-Aways

I have spent the last 2 hours reading your newsletter and wonderful recipes. I have already printed a whole bunch I want to try. I love them because they are using ingredients one has on hand. I love that and just wanted you to know how much we appreciate all your hard work in putting together this newsletter. Thank you very much.

Anna

Volume I - October 13, 2006
Corn Hens, Altitude and Eggs

Tips &amp Tricks from Folks...



"When I was a little kid growing up in New Hampshire there was a very small town not to far from where I lived called Cornish. For many years when my mom would bring home a Cornish Game Hen that's where I thought they came from. Rock Cornish Game Hens are what we get from the cross breeding of Cornish gamecocks and Plymouth Rock hens. Similar in size to a poussin which is actually a young chicken. They weigh about 16-18 ounces each and one per person is a perfect portion. They will roast at 350 degrees in about 45 minutes and they are exceptional split and grilled."


---
"Altitude does not begin to affect baking until above 2500 feet. Higher than that the altitude will dry out ingredients make dough's and batters rise faster and make liquids boil at lower temperatures (since you're cooking at lower temp you need to cook longer). Generally speaking pans should be greased more heavily oven temperatures increased slightly, leaveners and sugar reduced and liquid increased. The actual adjustments needed will depend on the altitude. Check to see if your recipe or package instructions for high altitude adjustments."
---
"When beating eggs it is always best to allow them to come to room temperature first. 30-45 minutes will do it. If you add a little water instead of milk you will get more volume and a fluffier cooked product."
---
Contribute to the Cook'n Club!
DVO would love to publish your article, prose, photography and art as well as your cooking, kitchen and nutrition tips, tricks and secrets. Visit the Newsletter Submission / Win Win for All section in our Forum for more information and details.
---
---