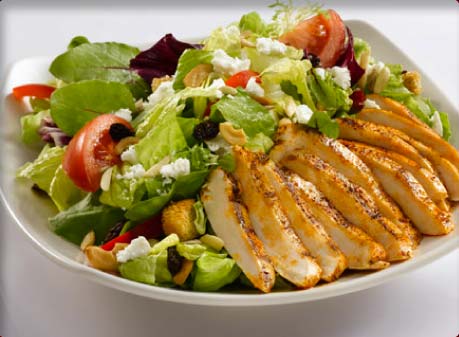 Growing up in my family, a salad was something you had with your dinner – not what you had for dinner. I have grown fond of the idea of being able to put anything that suits my fancy on a bed of lettuce, serve it with a roll and call it the meal.
I am particularly fond of enjoying a variety of salads in the summer season when fresh greens, fruits and vegetables are in season. When the weather is warm, I gravitate towards eating my meal in a salad.
Fruits, cheeses, nuts, seeds and salad dressings can greatly enhance the flavor of your salad. Unlike the salad, salad dressings are not as interchangeable and can change the whole essence of the salad. They can also greatly increase the caloric value. So to stay light, try using lighter dressings that are light but high in flavor.
A beautiful salad with light dressing, a piece of grilled chicken, steak or fish, a roll, and a tall glass of lemonade is what I call the perfect summer meal.
Vinaigrette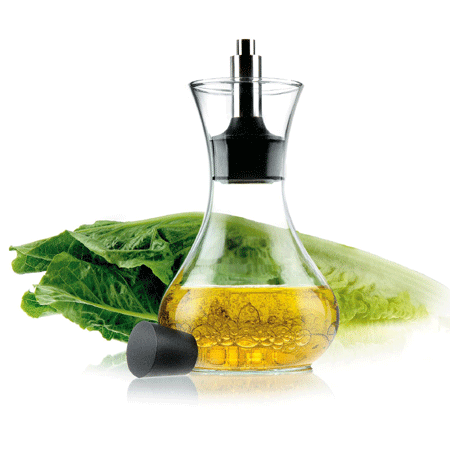 ½ cup of white wine vinegar
½ cup of Canola oil
1 lemon or lime (squeezed)
2 Tablespoons powdered pectin
8 Tablespoons Splenda
1 teaspoon salt
Lots of freshly ground pepper
2 Tablespoons freshly chopped basil
Whisk all ingredients together and refrigerate.
Lemon Dressing
3 Tablespoons Lemon juice
½ cup olive oil
½ Teaspoon Italian seasoning
½ Teaspoon freshly ground pepper
Whisk all ingredients together and refrigerate.
Homemade Ranch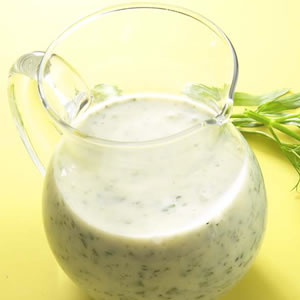 1 cup low fat buttermilk
1 Cup fat-free mayonnaise
1 cup plain low-fat yogurt
½ tsp. dried dill
½ teaspoon dried basil
2 Tablespoons parsley flakes
2 Tablespoons chives
1 clove of garlic (minced)
1 Teaspoon cider vinegar
½ Teaspoon Dijon mustard
Pinch of sugar, salt and pepper to taste
Whisk all ingredients together and refrigerate.
Citrus Salad Dressing
1 Teaspoon flour
1 Tablespoon concentrated orange juice or a cup orange juice
2 Tablespoons sugar
½ Teaspoon salt
1 clove garlic
¾ cup skim milk
¾ Teaspoon poppy seeds
2 Tablespoons vinegar
1/8 Teaspoon pepper
Combine flour, sugar and salt in a small saucepan. Whisk in milk until the mixture is smooth. Add remaining ingredients. Cook and stir over medium-high heat until the mixture comes to a boil and thickens. Remove from heat. Let cool slightly if serving warm. Otherwise, store in a jar in the refrigerator until ready to serve.
---
If you have any additional tips that you'd like to add, please post them on the
Cook'n Club Forum
(if you're a
Cook'n Club Member
)...or e-mail them to
Dan@dvo.com
.
---
Join the Cook'n Club!An unbeatable value with exclusive benefits for members only.
Enjoy articles like this and many other benefits when you join the Cook'n Club.
---