There are many reasons we want our kids to eat their weekly portion of fish. One major reason is to boost those little brains with all of that Omega-3.
Just say the word fish and most kids think Nemo! It is not very often that you can say fish and have the kids thinking Yum! These tips and tasty recipes will have your kids hooked on fish in no time.
A strong fishy odor is one reason kids tend to shy away from seafood. Tilapia is a very mild tasting and economical choice.
Tilapia Taco's
Serves: 6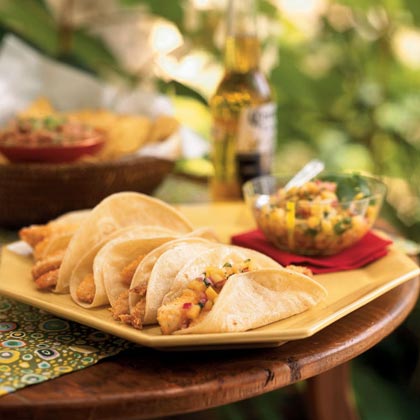 ½ cup sour cream
½ cup mayonnaise
1 teaspoon lime juice
1 (1.25 ounces) package taco seasoning
1 pound tilapia cut into 1-inch pieces
2 Tablespoons olive oil
2 Tablespoons lemon juice
12 corn tortillas or hard taco shells
Combine sour cream, mayonnaise, limejuice and 1/2 of seasoning mix in small bowl.
Combine olive oil, lemon juice and remaining seasoning mix in medium bowl and stir until blended.
Then add 1-inch pieces of Tilapia and coat all pieces with mixture.
Spray foil with non-stick spray and spread coated pieces onto a foil-lined cookie sheet.
Broil under high heat for 4 to 5 minutes or until fish flakes easily when tested with fork.
Fill taco shells with fish mixture. Top with sour cream mixture, lettuce, tomato, Mexican cheese, lime juice, guacamole and taco sauce.
Another way to encourage the kids to taste fish is to get them involved in the preparation. Have them help make up one of their favorite meals using fish in place of most any other meat.
Tasty Tuna Loaf
Serves: 4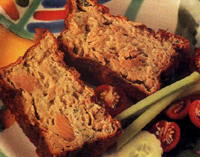 1 Tablespoon butter
1 pound canned tuna, not drained
½ cup milk
1 egg, beaten
½ cup rolled oats
½ cup bran
½ cup wheat germ
½ cup chopped onion
¼ cup sunflower seeds
2 teaspoons lemon juice
Use butter to grease a loaf pan.
In a medium bowl, mash tuna.
Add the milk, egg, oats, bran, wheat germ, onion, sunflower seeds, and lemon juice and mix well.? Spoon the mixture into the loaf pan. Bake for 45 minutes or until firm.
Serve with mashed potatoes, gravy and green peas.
Let kids try different dips and sauces with their fish. Try tartar sauce, lemon juice, honey, ketchup, or even fry sauce.
Low Fat Tartar Sauce
Serves: 4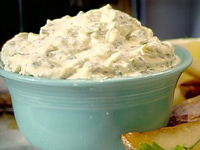 ½ cup low-fat mayonnaise
2 tablespoons sweet pickle relish
1 large green onion, chopped
1 ½ teaspoons red wine vinegar
Mix together the mayonnaise, sweet pickle relish, green onion, and red wine vinegar. For best results, refrigerate for 1 hour before serving.
The best way to get the kids eating and enjoying fish is to lead by example. When they see you enjoying fish sooner or later they will catch on.
---
Join the Cook'n Club!An unbeatable value with exclusive benefits for members only.
Enjoy articles like this and many other benefits when you join the Cook'n Club.