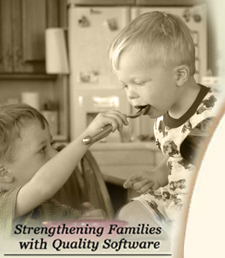 Tasty Salmon
Thanks Jack for your recipe. Sounds Delicious!...
---
Hi,

My secret to tasty salmon is 18 minutes - regardless of whether it is baked or steamed. But, it's 18 minutes net. In order to get that, pre-heat.

1. preheat the oven to 350 degrees f or 180 degress celsius (centigrade)
2. meanwhile, rub some crushed garlic and lemon on to the salmon and let it stand.
3. teryaki sauce, soy soy sauce and chile are all optional.
4. spead some basil leaves over the meat.
5. sprinkle olive oil over it all.
6. make an envelope of aluminum foil for the fish, and close it tight with room for the air to circulate inside.
7. pop it into the oven and prepare the rice while the fish is cooking.
8. careful of the steam when opening

Enjoy,

Jack (from Israel)
---
Email your thoughts to us. Tell us about you and your family, and send us a picture. We'd love to hear from you...and who knows...perhaps you will be the star of the next newsletter!
---
Join the Cook'n Club!An unbeatable value with exclusive benefits for members only.
Enjoy articles like this and many other benefits when you join the Cook'n Club.
---