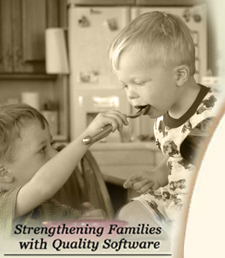 Christmas Dessert Recipe
Delicious Cake Bites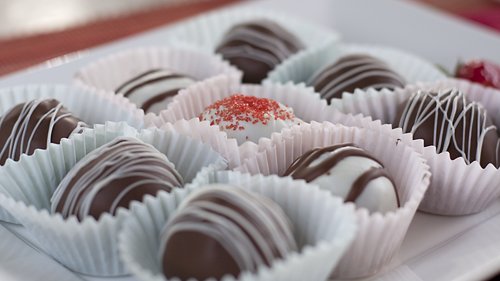 Makes 40-50 Cake Bites

Recipe by Kathy Oaks

1 devil's food cake mix
3 eggs
1 1/4 cups water
1/2 cup oil
1/4 cup butter
6 ounces cream cheese
2 1/2 cups powdered sugar
1 teaspoon vanilla
Milk, enough to make a good frosting
Dipping chocolate


Directions:

Make cake according to directions on box and bake as directed. While baking mix together butter, cream cheese, powdered sugar, vanilla, and milk to make a frosting. When cake is done dump immediately into a large bowl with the cream cheese frosting (or store bought frosting) and mix it all together while still hot (it will be a little mushy). Refrigerate overnight. Roll into balls and dip in melted dipping chocolate. If balls are sticky I put them in freezer bags and flash freeze them until I'm ready to dip. They will freeze beautifully for months before they are dipped, just let them thaw for about 5 minutes before dipping to prevent cracking. Once cake bites are dipped do not refrigerate or freeze, just eat them!

*You can also use cream cheese frosting that you buy at the store.

**German chocolate cake mix mixed with german chocolate frosting and dipped in milk chocolate is also very tasty.



to see my amazing discounts before they are all sold out!

Reader Comments/Tips
// the root to the search folder NO TRAILING SLASH AT THE END! //$root = "/app/apache-2.2/htdocs"; $root = "/home/users/d/dvo/public_html"; // your username for control panel $user = "dvo"; // your password for control panel $pass = "havingfun50"; // enter the address of your website $yourwebsite = "https://www.dvo.com"; // set to true if you want to show Search Execution Time and Items Searched on search results // set to false to disable feature! $stats = false; ?>

---