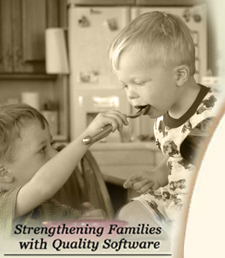 ---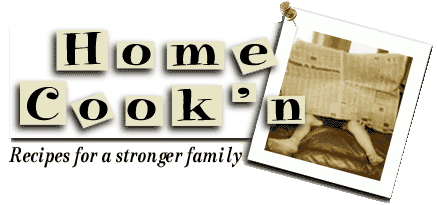 Crafty Gifts for Dad
By Camille Rhoades

If you have kids or grandkids that would like to get involved in the gift-giving fun this Fatherís Day crafting something personal can be the most fun way for both kids and Dad to enjoy a fun gift.

Let these ideas get you started and add some flare of your own to make the perfect gift for the fatherís you love this year.

Hand Print Poem
from About.com, submitted by Lynette K.





My Handprint

Sometimes you get discouraged
Because I am so small
And always leave my fingerprints
On furniture and walls
But everyday I'm growing big
And soon I'll be very tall
Then all my little handprints
Will be hard to recall
So here's a special handprint
Just so that you can say
this is how my fingers looked
when I placed them here today.

Be sure to include the childís name and the date on this cute gift.

Footprint T-shirt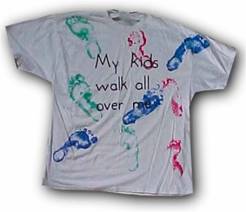 Put some fabric paint on a shallow plastic plate and have the kids step in it and then onto the shirt.

This can get messy so keep wipes and rags nearby for cleanup and make sure you do this in an area that can handle a little mess.

Photo Frame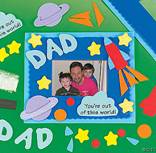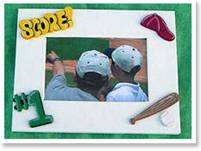 You can really make this in any of a million ways. You can use a real frame or create your own with decorative papers. For a gift that will hold up a little better I recommend buying a frame (even from the dollar store) and cover it with papers, foam, twigs, shells, sand, sequins, buttons, and whatever other craft supplies you have and like). Fill it with pictures of Dad and/or the kids.

Cookie Bunch

Hand Painted Apron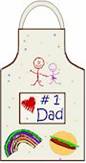 With fabric paints and dye markers make a great custom apron just for Dad!

You can also include decorated cooking utensils and oven mitts.





Daddyís Memo Pad



Using cardstock, papers, markers, paints, and any other craft supplies make a creative little sticky note holder for Dadís desk.

Find a fun way to tell your special dad how much you love them this Fatherís Day. With a little creativity and some time you can create a keepsake that he will treasure forever.



---
Join the Cook'n Club!An unbeatable value with exclusive benefits for members only.
Enjoy articles like this and many other benefits when you join the Cook'n Club.
---