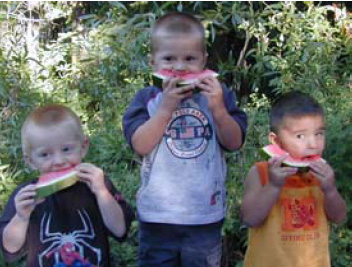 It's time to celebrate your independence with some creative, easy-to-make
holiday dishes
that can be done before hand. Whether you are going to the mountains or staying in the backyard, you will want to make sure that your 4th of July celebration is entertaining and not demanding. That way everyone, including you, can enjoy the festivities.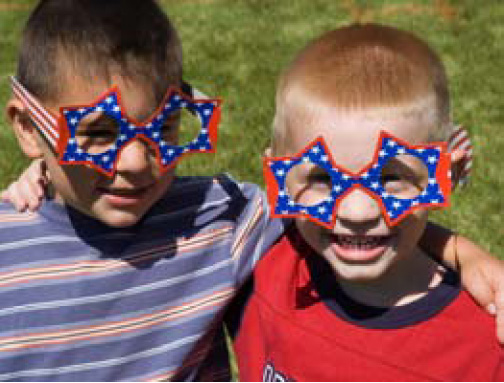 For many families hamburgers and hotdogs are top on the list of tradition and approval. Everyone loves a good burger with all the fixin's. Consider shaking things up a bit by adding 1 egg and a package of ranch dressing to two pounds of ground beef. Make the patties the day before. Separate the patties with waxed paper and refrigerate. They're ready for the grill when you are. This burger is delicious!
One way to ensure that you are not missing out on the fun is to have some quick and tasty ideas for side dishes. These are better than a bag of chips and require minimal time and effort to prepare.
"Doctored Up" Beans
Take a large can of pork and beans. Drain the liquid. Add:
1 Tbsp. mustard
2 Tbsp. of molasses
¼ c. ketchup
½ c. chopped onions
Add bacon bits if you like or some liquid smoke for flavor. Bake at 350 degrees for 30 minutes. They just might think you slaved over them all day.
Cookie Salad
2 c. Buttermilk
2 cans mandarin oranges, drained
2 large pkg. instant vanilla pudding
1 pkg. striped shortening cookies
1 large Cool Whip
2 large cans pineapple tidbits, drained
Follow pudding directions, except add buttermilk and cool whip instead of milk. Add pineapple and oranges. Break up the cookies and fold into the salad just before serving. This salad can be made hours or even the day before. It's a little unconventional; in fact, it tastes like a dessert. When you tell the kids to eat more salad, they won't have a problem saying "sure."
Keeping the menu simple but tasty keeps everyone content and gives you lots of time to play and enjoy all your favorite people. Top the day off with ice cream and you'll be everyone's new best friend.
Vanilla Ice Cream
2 c. heavy whipped cream
2 c. half & half
¾ c. sugar
1 Tbsp. real vanilla extract
In a large bowl, mix the heavy cream, half & half, sugar and vanilla with a wire whisk. Refrigerate until very cold (for at least 4 hours). This is the time to add whatever you like, berries, peaches, nuts etc…. Freeze according to your ice cream freezer manufacturer's directions.
This is a great recipe. It's nice and creamy and has no raw eggs in it.
---
* DVO welcomes your kitchen hints and cooking or nutrition questions! Email us and we'll post your hints and Q/A's in upcoming newsletters! *