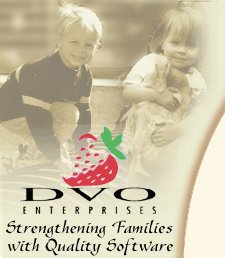 Cook'n with Betty Crocker

$29.95




Cook'n Software Download

$79.95



Dan! WHO IS THAT WOMAN WITH YOU IN THE VIDEO?!?!?!?! I know, I know. It's Kathy. But she's lost tons of weight! She looks fabulous and healthy and full of energy! I just love the videos of the two of you. You look like folks we'd love to have over for "cake night". Yes, we nabbed your idea and have dubbed Sunday nights "Cake Night" at the Jennings household. The kids and Hubby Dearest love it! Thanks for all you do to help families flourish!

WE LOVE YOU GUYS!

-Andrea

• Current Issue

• Newsletter Archive
• Contact Info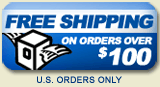 DAILY SPECIAL
Order today and
SAVE 10%! Click here to find out how.
Pumpkin Scone Recipe for Halloween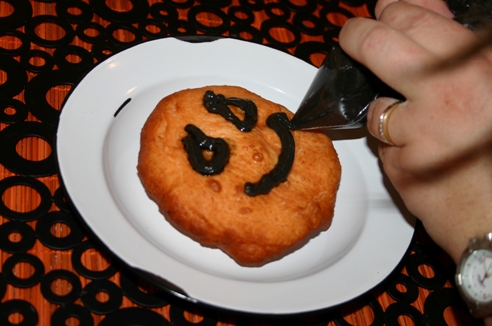 Halloween Scones
DVO Recipe Center
Serves: 24
6 cups warm buttermilk
4 tablespoons yeast
4 tablespoons vegetable oil
8 tablespoons sugar
4 well beaten eggs
12 cups flour
1 teaspoon baking soda
6 teaspoons baking powder
4 teaspoons salt


Combine first 5 ingredients and stir until sugar and yeast are dissolved. If you are going to add food coloring, do it now (orange for Halloween, pink for Valentines, etc.). Knead lightly and let rise for 1 hour. It makes a soft dough. Pull off a golf ball size piece of dough and flatten it thin. Drop into hot oil and fry until golden brown on both sides. Serve with honey butter while hot.
Honey Butter
Serves: 7
1 stick of butter, softened
1/2 cup honey, or
agave nectar
Whip together. If it is Halloween, add black food coloring (or any color you like).