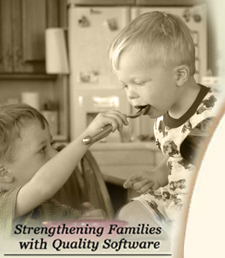 ---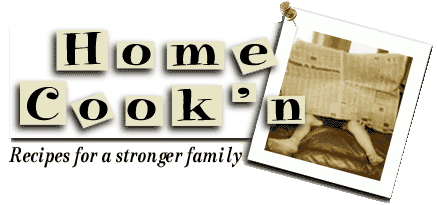 Dressing Up
By Amy Hunt


Why buy dressing when you can make your own? And it tastes so much better! After trying a few homemade dressings you'll never go back to store brought. (And have you ever noticed how many ingredients there are in most store bought dressings. Some of them I can't even pronounce.)




Dressed for Success
By: Carl Hanson



Getting your greens can seem like a pious mealtime obligation. But drizzling a delicious homemade dressing over salad makes it something to savor.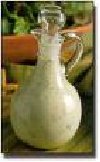 VinaiGreat!

Vinaigrettes can be as basic as mixing together oil, vinegar and salt. From there, build flavor with herbs, spices, shallots and garlic. Play with oils and vinegars, too: olive, walnut, peanut or hazelnut oils; and balsamic, Champagne, and sherry vinegars or citrus juice.

Dreamy Creamy Dressings

Creamy dressings deliver a lush mouth-feel. From a base of sour cream, buttermilk, cream, yogurt or mayonnaise, creamy dressings are constructed with herbs, spices, shallots, and garlic. Cheese, pickles, chili sauce and other ingredients can add big flavor.

Dressing Up

Daring to range beyond what the name implies, salad dressings often make marvelous marinades and dipping sauces. Oil and vinegar dressings are popular for marinating meats, but don't overlook dairy-based dressings: the gentle acids in dairy tenderize meats slowly.

Raspberry Vinaigrette


1/2 cup vegetable oil
1/2 cup raspberry wine vinegar
1/2 cup white sugar
2 teaspoons Dijon mustard
1/4 teaspoon dried oregano
1/4 teaspoon ground black pepper

In a jar with a tight fitting lid, combine the oil, vinegar, sugar, mustard, oregano, and pepper. Shake well. Bill's Blue Cheese Dressing


3/4 cup sour cream
1 1/3 cups mayonnaise
1 teaspoon Worcestershire sauce
1/2 teaspoon dry mustard
1/2 teaspoon garlic powder
1/2 teaspoon salt
1/2 teaspoon ground black pepper
4 ounces blue cheese, crumbled

In a large bowl, whisk together the sour cream, mayonnaise and Worcestershire sauce. Season with mustard, garlic powder, salt and pepper. Stir in blue cheese. Cover, and refrigerate for 24 hours before serving.

Creamy Oriental Dressing


1 cup mayonnaise
1/2 cup light corn syrup
1/8 teaspoon salt
1/4 teaspoon ground black pepper
1 1/2 teaspoons soy sauce
1/2 teaspoon ground ginger
1 pinch white sugar

In a food processor or blender, mix the mayonnaise, corn syrup, salt and pepper until blended. Mix in the soy sauce, ginger and sugar. Blend well and adjust seasoning to taste. Chill 2 hours to blend flavors.


---
* DVO welcomes your kitchen hints and cooking or nutrition questions! Email us and we'll post your hints and Q/A's in upcoming newsletters! *
---
Join the Cook'n Club!An unbeatable value with exclusive benefits for members only.
Enjoy articles like this and many other benefits when you join the Cook'n Club.
---