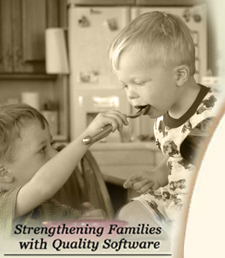 Egg Peeling Experience

After years of peeling eggs I have found that the best time to peel them is right after you boil them. The shells are expanded by the heat. Just dump the eggs and water into your clean kitchen sink and run cold water over them, then peel.

If the eggs are cold like at Easter time, do the opposite. Pop them into boiling hot water for a few minutes. Then run the cold water over them before peeling.

Theresa Williams



Do you have something to share with other Cook'n readers or a killer idea for a new product? Email your thoughts to us. Tell us about you and your family, and send us a picture. We'd love to hear from you...and who knows...perhaps you will be the star of the next newsletter!
---