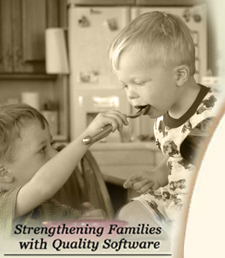 ---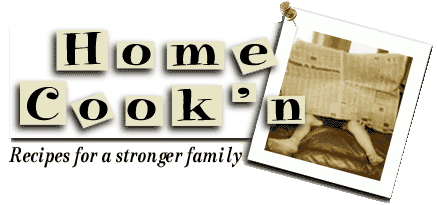 Dressing Hints

Dressing the Salad
Add only enough dressing to cause the salad leaves to glisten. Serve additional dressing at the table for those few diners who wish to douse their salad.

To dress a salad, place greens or other (pasta, grain, potatoes, etc.) in a large bowl. Pour the dressing down the side of the bowl until it forms a small puddle on the bottom. With clean hands, tongs, or 2 spoons, scoop the salad up from the bottom to the top, allowing the salad to spill into the vacant space and "get dressed". Repeat this gentle tossing until all the leaves and ingredients glisten. Sprinkle seasonings like salt and pepper, as desired, while you toss the salad. Add more dressing if necessary, keeping in mind that it is always easier to add dressing than to take it away.

Add dressings to the salad just before serving to prevent wilted, limp salad without much crunch.

Dressing Rules of Thumb
Use creamy dressings for sturdy salads (potato, sturdy greens, pasta, grain, etc.) and use vinaigrettes for salads that contain many ingredients.

Use 2 tablespoons vinaigrette or 3 tablespoons creamy dressings per 1 1/2-2 cups loosely packed greens. Or, on a larger scale, use 1/2 cup vinaigrette and 3/4 cup creamy dressing for 4 servings of salad.

As with all rules in cooking, creativity and personal judgment cancel them out. Use these rules of thumb as a guideline only.

Lightening Up
You can reduce the fat in vinaigrettes by replacing some of the oil with a pureed, boiled potato, chicken-broth, or corn syrup. For example, for 1 1/2 cups light vinaigrette, use 3 tablespoons vinegar or lemon juice, 1 tablespoon Dijon mustard, 1 minced garlic clove, salt/pepper to taste, 3/4 cup chicken stock, and 3 tablespoons olive oil.
Extra Dressing
Prepare extra dressing to do double duty when used to create splendid meals besides salad. For instance, vinaigrettes and creamy dressings make lovely marinades or table sauces for meat, poultry, or vegetables; great basting sauces for grilled entrees or vegetables; a unique spread for sandwiches; and a simple dip for fresh vegetables.

Vinaigrette
You don't need a recipe for a simple vinaigrette. Simply use three to four parts oil to one part acid (vinegar, lemon juice, etc.). Season with salt, pepper, mustard, and/or garlic.

To emulsify a vinaigrette (get the oil and vinegar to stay together in solution instead of separating), use one of the following methods:
1. Whisk together the acid and seasoning ingredients in a small bowl. Whisk the oil in drop by drop until the mixture begins to thicken. Then, add the remaining oil in a slow, steady stream until the emulsion is set and thick.
2. Shake the acid and seasoning ingredients in a jar with a tight fitting lid. Add the oil, in three or four additions; shake well after each addition.
3. Blend the acid and seasonings in a blender. With blender going, remove lid and slowly pour a steady stream of oil into the mixture. Continue blending until thickened.

Before serving, whisk of shake the vinaigrette together once more to ensure the emulsion stays put and the flavors are blended.

Store tightly covered in the refrigerator for up to two weeks.

When using citrus juice for the acid part of vinaigrette, you can drop the proportions down to 2 parts oil to 1 part lemon, lime, orange, or grapefruit, or pineapple juice.

Season vinaigrettes with finely chopped or pureed herbs. Allow the dressing to sit for several hours before serving to give herbs time to instill their delicate flavors.

Bolder-flavored seasonings (olives, pickles, mustard, pesto, garlic, onions, anchovies, capers, etc.) should be used judiciously. Adding multiple boldness can cause taste clashes and can make the dressing too complex for enjoyment on a salad.

Cheese is another wonderful vinaigrette addition. Be sure to grate hard cheeses first. Whisk in after the emulsion is set, or add soft, crumbly cheeses right with the vinegar.

Think raspberry vinaigrette! Add vegetable or fruit purees (or nectars/juices) to vinaigrettes for lovely color, added nutrition, and additional flavor and substance. Be sure to drain the puree of excess water first. Line a colander with two or three layers of cheesecloth, pour in the puree and let stand to drain excess water. Add the puree to reach your desired color, flavor, and dressing consistency.

Creamy Dressings
Creamy dressings do not separate as easily as vinaigrettes and are sturdier additions to heavier salads. Many are mayonnaise based. Homemade mayonnaise is an elegant addition to any salad. As with vinaigrette, you can choose the acid to give the best flavor for your meal (vinegar, lemon juice, etc.) Allow ingredients to come to room temperature for the best emulsion. For eggs, soak them, shell and all, in hot water to warm them up.

Homemade Mayonnaise (Use 1 cup oil total)
In a blender container or food processor (use metal blade), combine 1 egg, 1/2 teaspoon salt, 1/2 teaspoon sugar, 1/4 teaspoon prepared or dry mustard, dash black or cayenne pepper, 2 tablespoons lemon juice or vinegar, and 2 tablespoons of oil. Cover and blend until smooth or process with 5 or 6 on/off turns. With machine running, gradually add remaining oil (14 tablespoons) in a slow, steady stream until thick and smooth. Serve immediately or refrigerate, covered, for 1-2 days.

If homemade mayonnaise separates, don't toss it. Instead whisk the curdled mayonnaise into a beaten egg yolk, beating constantly until thickened.

You can use homemade mayonnaise in any recipe calling for commercially prepared mayonnaise or salad dressing.

Because homemade mayonnaise contains raw eggs, carefully monitor the time it is left outside of the refrigerator (alone or in foods containing it). The microbes in raw eggs begin multiplying at temperatures above 40-degrees F. These dishes should not remain above this temperature for more than 2 hours (1 hour if the outside temperature if 85-degrees F. or above). For best results, eat these delicious mayonnaise-containing foods quickly.

Stir in minced fresh herbs, curry, minced hot peppers, or minced garlic into the vinegar solution before blending mayonnaise for outstanding salad sauces or sandwich spreads.
Cook'n Dressing Recipes
Be sure to check out all the traditional salad dressing favorites in your Cook'n Software. I found recipes for Green Goddess, Thousand Island, Creamy Cucumber, Creamy Garlic, French Dressing, Russian Dressing, Honey-Dijon, Italian, Bleu Cheese, Asian, and so many more. If you can't find your favorite in your software, write me for a copy of one of these at desi@dvo.com.
* DVO welcomes your kitchen hints and cooking or nutrition questions!
Email us
and we'll post your hints and Q/A's in upcoming newsletters! *
---
---
Also Available At:









Affiliate Program
|
Privacy Policy
|
Other Resources
|
Contact Us

© 2007 DVO Enterprises, Inc. All rights reserved.
Sales: 1-888-462-6656
Powered by
WithinMySite.com