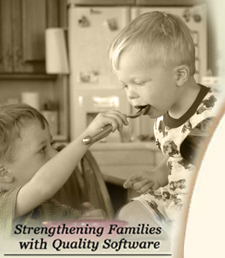 ---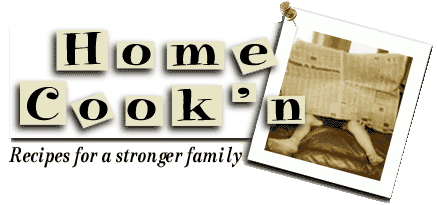 Bar Cookie Exam
Hi my name is Alex and I am from Morgantown, West Virginia. I am in the fifth grade and I am doing a report about baking bar cookies. I need to ask a few questions to an experienced baker. Here they are:

How long have you been baking?
I've been baking since before Kindergarten . . . so about 24 years.

What makes bar cookies easier to make than normal drop cookies?
Bar cookies are less time-consuming because you just pat them in the pan, instead of dropping them individually onto baking sheets. You also only bake one pan of bar cookies, instead of 4-5 trays of dropped cookies.

How were bar cookies discovered?
I don't know how bar cookies were discovered; however, you'll find really interesting information on the history of other types of cookies at this website: whatscookin rica.net/History/CookieHistory.htm

Which kind of cookies can you not make into bars?
Pretty much any drop cookie can be made into a bar. Just pat in the pan and bake away. However, many bar cookie recipes cannot be made into drop cookies (think of Lemon Bars or Brownies). Some rolled cookies can be made the "bar" way, too. For example, when sugar cookies are rolled out or patted into a pan, they make a great dessert base for fruit pizza or pudding desserts. On other types of cookies (pressed, shaped, or refrigerator), you'd just have to experiment as to whether it makes a good cookie when simply pressed into a pan and baked.

How do you get the bar cookies to be soft?
Don't overbake them. You don't want to under-bake them, either. Try to really follow the recipe, using the specified pan size and doneness tests. To ensure that your oven isn't too hot, you should check the accuracy of the temperature with an oven thermometer. You can pick these up in grocery stores. If your oven bakes too hot, the cookies will be done before the time specified in the recipe. They might overcook and get hard. Also, cool the bars in the pan completely before cutting them into pieces. This will keep them looking attractive.

If you don't have the right size pan and can't buy a new one, what can you do?
I'd borrow one from my neighbor. You could experiment by halving the recipe and pressing it into smaller pans or pie plates, but you'll really have to watch the cookies to make sure they don't bake too fast and get hard.

What is the healthiest way to cook them? Like without a lot of fat and oil.
You can use different fat substitutes, but you should expect a different texture and taste if you do this. For example, you could replace up to 1/2 of the butter, margarine, or oil with applesauce, pureed prunes, or pureed white beans. The best way to enjoy bar cookies is to follow the recipe. If you are eating a well-balanced diet (dairy, grains, fruits, vegetables, water, meat, etc.), then cookies simply add to the pleasure of eating well. Eat them sparingly . . . don't eat the whole pan, but do enjoy them as part of a balanced diet.

What color should they be when they are done?
The color will depend on the cookie. Lemon Bars will be barely golden on the bottom, practically white. Brownies will be dark brown. Chocolate-chip cookie dough pressed into a pan should be just golden on the bottom and lightly browned on top.

What things can you substitute for shortening?
1 cup shortening = 1/2 cup butter + 1/2 cup margarine or oil
Some people use fat-free sour cream to replace shortening. Expect different textures and properties should you use substitutes.

How will the cookies taste if you freeze them for a couple of days?
They'll taste great! You can freeze cookies for up to 4 months.

What are some common ingredients used to make bar cookies?
Flour, baking powder, baking soda, baking cocoa, sugar, vanilla, eggs, margarine or butter

I really appreciate you taking your time to read this and I hope u have the answers for me.

Thank you,
Alex




Do you have something to share with other Cook'n readers? Email your thoughts to us. Tell us about you and your family, and send us a picture. We'd love to hear from you...and who knows...perhaps you will be the star of the next newsletter!
---
---
Also Available At:









Affiliate Program
|
Privacy Policy
|
Other Resources
|
Contact Us

© 2007 DVO Enterprises, Inc. All rights reserved.
Sales: 1-888-462-6656
Powered by
WithinMySite.com