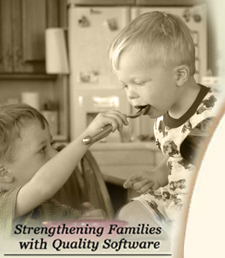 "Yo Gurt Any Recipes fer Us?"

Away with the hot chocolate and marshmallows. Summer come quick! Despite cold weather trends, summer is bound to arrive and that means cool drinks to soothe the sun's burning heat. Next issue, we'll teach you how to make your very own yogurt! It's simple . . . don't be alarmed. Then, you'll learn delectable ways of using that yogurt in delicious, cool smoothies, desserts, salad dressings, main-course meals . . . oh the possibilities will amaze you. If you enjoy cooking with yogurt and have any favorite recipes you'd like to share, send them along the web to desi@dvo.com.

--Desiri Wightman

Make your own healthy yogurt with our:

Yogurt Maker
Yogurt Thermometer
Yogurt Maker Jars

---
---
Also Available At:









Affiliate Program
|
Privacy Policy
|
Other Resources
|
Contact Us

© 2007 DVO Enterprises, Inc. All rights reserved.
Sales: 1-888-462-6656
Powered by
WithinMySite.com