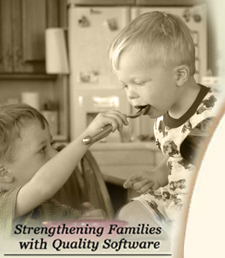 | | |
| --- | --- |
| Volume II | December 24, 2003 |
---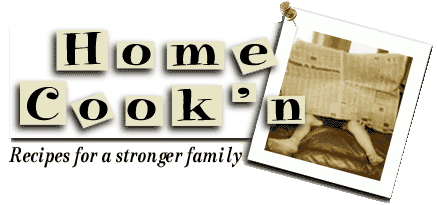 Neapolitan Bundt Cake
Hi!

When we were children, my mother had a recipe for a Neapolitan Bundt Cake. She can no longer find her recipe and I would really like to make the cake for my family.

I no longer remember the ingredients, but the cake batter was divided into thirds with one part being chocolate, another part being red (I think it was flavored strawberry) and the third part was white.
If anyone has any knowledge of this recipe, I would love to get it.

Thanks!

Shirley D.

Hi Shirley,

This sounds like a delightful recipe. I'm going to have to try it for my own kiddos! Enjoy!

NEAPOLITAN BUNDT CAKE
1 (18.5 ounce) box white cake mix
1 cup water
1/4 cup vegetable oil
3 eggs
1 teaspoon strawberry extract
1/4 cup chocolate syrup
3 drops red food coloring
2/3 cup confectioners' sugar
3 tablespoons chocolate syrup

Grease and flour a 12-cup Bundt pan. Preheat oven to 350 degrees F. Blend the cake mix, water, oil and eggs on low speed until moistened. Beat 3 minutes on medium speed. Pour 1/2 of the batter into the Bundt pan. Measure 1/2 of the remaining batter into a small bowl and stir in the strawberry extract and food color (as much as you want to make a pretty, dark pink color).

Carefully pour this into the pan. Stir 1/4 cup chocolate syrup into the remaining batter and carefully pour this into the pan on top of the strawberry batter. Bake for about 40 minutes. Cool for 15 minutes. Remove from pan and drizzle Chocolate Glaze over the top.

To make Chocolate Glaze, mix together confectioners' sugar and 3 tablespoons chocolate syrup until smooth. If necessary, a few drops of water or a small amount of additional confectioners' sugar may be added until the desired consistency is obtained. Drizzle over top of the Bundt cake.




Do you have something to share with other Cook'n readers? Email your thoughts to us. Tell us about you and your family, and send us a picture. We'd love to hear from you...and who knows...perhaps you will be the star of the next newsletter!
---