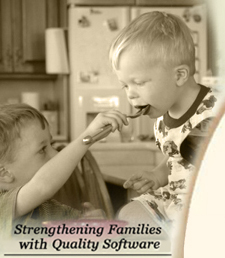 I might learn how to cook yet with all this software of yours. You can't believe how much it has helped. I've had friends come over (I'm just a single guy with a dog - but looking for the right woman) and rave about the meals I prepared for them. It's not all that hard if you just follow the directions. In the end I have to tell them my secret, it's not talent - it's your software.

Oh well, the food is still delicious. Now if I could just figure out how to use the dishwasher.

John


• Contact Info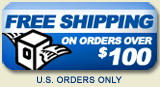 DAILY SPECIAL
Order today and receive a 10% Off All Orders of Cook'n!
Find out how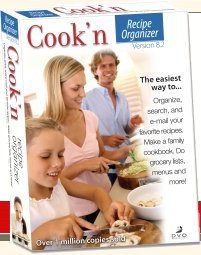 Welcome!
I am the President of DVO Enterprises and am VERY interested in your satisfaction. My staff and I are totally committed to making Cook'n the best recipe software possible.

We've been doing recipe software for over 15 years and we're really good at it! In fact, Cook'n has become the #1 best-selling recipe software on the market.
To help you learn about Cook'n quickly, please tell me what you would like most help with.
I want software to help me: