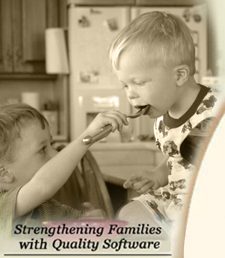 Cook'n with Betty Crocker™

$29.95




Cook'n Download

$79.95




• Current Issue
• Newsletter Archive
• Sign Up Now


• Contact Info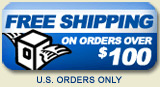 I am here to say THANK YOU! Your software is great!!!

When I read the description of the recipe program, I thought it was too good to be true (the price, the ability of the software, etc.). I even called your company by telephone to ask if I understood the promotional information correctly.

Upon receiving it and using it, I have discovered that every bit of it is true! (I LOVE the nutritional calculation feature!) Thanks so much for your product and for keeping it affordable, too!

Debi Self Read more...

Raspberry White Chocolate Trifle
DVO Recipe Center
Serves:10
3 1/2 cups heavy cream, divided
12 ounces high-quality white chocolate chopped
1 1/4 teaspoons almond extract, divided
1/2 cup sugar
1/2 cup water
7 ounces lady fingers
1 cup raspberry jam, melted, divided
1 1/2 12-ounce packages frozen raspberries, divided
2 6-ounce containers fresh raspberries
3/4 cup sliced almonds

Bring 1 cup cream to simmer in medium saucepan. Remove from heat. Add white chocolate; whisk until smooth. Cool to barely lukewarm, about 10 minutes. Beat 2 1/2 cups cream and 1/2 teaspoon extract in large bowl to soft peaks. Fold in white chocolate mixture.

Stir sugar and 1/2 cup water in small saucepan over medium heat until sugar melts. Mix in 3/4 teaspoon extract; remove syrup from heat. Quickly submerge 1 biscuit in syrup; shake excess back into pan. Place dipped biscuit in bottom of 14-cup trifle dish. Repeat with enough biscuits to cover bottom of dish.

Spread 1/3 of melted jam over biscuits in dish. Top with 1/3 of partially thawed berries with juices. Spread 1/3 of whipped chocolate cream over. Repeat layering with dipped biscuits, melted jam, partially thawed berries, and whipped chocolate cream 2 more times. Mound fresh berries in center of trifle. Sprinkle almonds around edge. Cover and chill at least 5 hours and up to 24 hours.

Help on downloading recipes
---
---
Copyright © 2007 DVO Enterprises, Inc.