Light Chocolate Creme Pudding
DVO Recipe Center
Serves: 8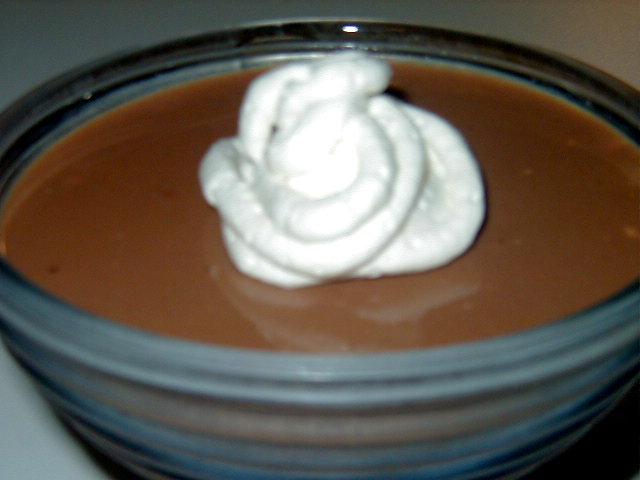 Light in calories and fat, but high in protein, calcium, and flavor!

1 cup sugar
1/3 cup cocoa
1 envelope unflavored gelatin
1 1/3 cups skim milk
2 cups vanilla low-fat yogurt
1 teaspoon vanilla extract
Fresh berries



In a medium saucepan, stir together sugar, cocoa, and gelatin. Gradually stir in milk; let stand 5 minutes. Cook over medium heat, stirring constantly, until mixture comes to a boil and gelatin is dissolved. Cool slightly. Fold in yogurt and vanilla gently just until well combined. Pour into dessert dishes. Chill for 6 hours or until set. Top with fresh berries.



**Let Cook'n do the math for you. Just enter the number of people you'd like your recipe to serve and then print out the multiplied recipe and shopping list!

Help on downloading recipes
Be sure to check the Cook'n Recipe Archive for more recipes.