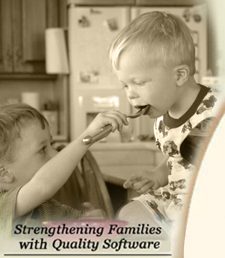 TOP SELLERS
• Current Issue
• Newsletter Archive
• Sign Up Now


• Contact Info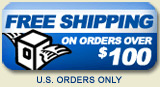 I am here to say THANK YOU! Your software is great!!!

When I read the description of the recipe program, I thought it was too good to be true (the price, the ability of the software, etc.). I even called your company by telephone to ask if I understood the promotional information correctly.

Upon receiving it and using it, I have discovered that every bit of it is true! (I LOVE the nutritional calculation feature!) Thanks so much for your product and for keeping it affordable, too!

Debi Self Read more...

Holiday Fudge
DVO Recipe Center
Makes: 12-14 Servings



Click here to see how to prepare Holiday Fudge: 56k | 300k.


4 cup sugar
1 12 oz. can evaporated milk
1 stick of butter or margarine
2 7-ounce Hershey bars
1 10 oz bottle marshmallow creme
1 teaspoon vanilla

Butter a 9x13 glass pan. Break two giant Hershey bars into small pieces and place in a large bowl. Consider refrigerating half of the chocolate ahead of time will help the fudge set quicker and make it more creamy. Add marshmallow creme to the chocolate.

Next, put evaporated milk in a heavy pot first and then add sugar and butter. Cook over medium heat stirring regularly and bring to softball stage (220 degrees farenheit). Pour liquid over chocolate and marshmallow creme and then add vanilla. Stir until candy thickens and begins to lose its gloss. Add peanut butter, pecans, cashews, or walnuts at this point if you like.

Pour into 9x13 pan and let sit until firm. Serve and enjoy!

Use pastry brush to wash down and melt sugar crystals



Help on downloading recipes

Be sure to check the Cook'n Recipe Archive for more recipes.


for Windows 9x/2000/ME/NT/XP/Vista

Not sure what to order?


Piles of recipe cards in your drawer?
Download Cook'n today and get organized!
Cook'n Cookbook Software Download - MSRP $99.95
(Save 20%)
Download: $79.95
CD: $79.95

Buy the CD or download the full version of Cook'n right now! Includes over 300 of our best recipes.
---
Copyright © 2007 DVO Enterprises, Inc.