Trailblazer Bean Soup Mix
DVO Recipe Center
Serves: 6
1 c. pinto beans
1 c. black beans
1 c. kidney beans
1 c. yellow split peas
1 c. black-eyed peas
1 c. lentils
1 c. green split peas
1 c. Great Northern beans
In a pint jar, layer 2 TB. of each legume in order listed, until jar is full. Screw on lid. (May cover lid with a circle of fabric and twine to tie on recipe.) Attach this recipe:
1 pt. bean soup mix
7 c. water
1 ham hock
1 garlic clove, minced
1 lg. onion, chopped
1 tsp. chili powder
1-2 tsp. salt
1 8-oz can tomato sauce
2 carrots, chopped
1 rib celery, chopped
Place all ingredients in a slow cooker pot. Cover and cook on medium for 7 hours or until beans are tender. (May cook soup in a stock-pot on the stove. Cover and simmer until done.) Remove meat from ham hock and return to soup. Before serving, add 3 T. lemon juice. Top soup with sour cream or grated cheese.
Help on downloading recipes
Be sure to check the Cook'n Recipe Archive for more recipes.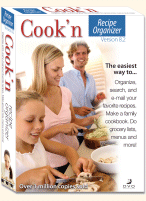 for Windows 9x/2000/ME/NT/XP/Vista

Not sure what to order?

Piles of recipe cards in your drawer?
Download Cook'n today and get organized!
Cook'n Cookbook Software Download - MSRP $99.95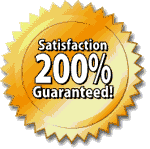 (Save 20%)
Download: $79.95

CD: $79.95



Buy the CD or download the full version of Cook'n right now! Includes over 300 of our best recipes.