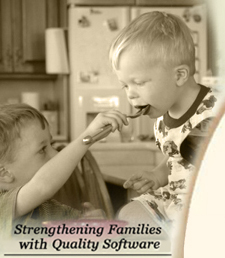 TOP SELLERS
A note of thanks for.....everything! I received a CD as a gift 2 years ago, and have enjoyed the recipes and the info on the website. I've entered many of my own favorite recipes as well. From the technical side, the program is so thoughtfully written and easy to use; very intuitive. I recently decided to install the CD on a laptop to use in the kitchen. I visited the tech support section of your website, and was able to fix everything with out having to call you, and without having to mutter bad words under my breath! You do an outstanding job of offering a useful product at a reasonable price, and backing it up with a commitment to excellence!

Sincerely,
Trish O'Reilly

• Current Issue
• Newsletter Archive
• Contact Info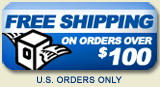 Update Files

If you are unable to update Cook'n 10 to the latest version (currently 10.0.44 as of 4/23/13), this may help:

Click Help->About to see what version of Cook'n you have. If the version number is not the same as the one posted above, Cook'n is probably downloading the newest version in the background right now! This can take anywhere from 10 to 90 minutes depending on the speed of your Internet connection. Simply exit and restart Cook'n for the changes to take effect.

If you are still unable to update, email support@dvo.com and let us know. We'll send you a new installation file to give you the latest update.

We are no longer issuing updates for earlier versions of Cook'n. If you have version 7, 8, or 9, there will not be any updates. We encourage you to purchase Cook'n 10. You can upgrade to version to for a discount at this link.

Click here to manually update your Cook'n Version 7 Software
Click here to manually update your Cook'n Version 8 Software (WARNING: you must have Version 8 to begin with for this patch to work).