MORE on Flax Seed—a Simple Solution to Increased Nutrition!

Flaxseed, as mentioned last time, is a great source of healthy fat, fiber, antioxidants and omega-3 fats—all necessary for optimum nutrition—and they're easy to use and have a satisfying flavor!
They've been found to help you lower cholesterol, reduce inflammation, and help with diabetes prevention. And, with a great nutty taste, ground flaxseeds make a wonderful addition to a healthy recipe.
Making fresh and delicious homemade granola or a super smoothie is easier than you think. Or, you can just sprinkle some flaxseeds on your favorite dishes for a quick boost of nutrition, as we indicate below.
Seeds of Nutrition

It's recommended that you grind them fresh to get the most of their potent antioxidants, lignans and alpha-linolenic acid, a beneficial omega-3 fat. Flaxseed has also been shown to help slow the absorption of sugar from a meal. And for women, flaxseeds can help balance hormone levels such as estrogen and progesterone, decreasing cramps. (Goodness knows we could use a little help here!)
Simple Solution

Enjoying flaxseeds is a snap, simply find them (health and natural food stores are your best bet), then grind them. Try to get organic flaxseeds, because oils can concentrate pesticides. When grinding, remember safety first. You can grind flaxseeds in a clean coffee grinder when ready to use, so they are fresh ground each time. Once you get the hang of using flaxseeds, it becomes a healthy part of your routine. Consider tossing about one tablespoon of ground flaxseeds:
Into oatmeal.

Over breakfast cereal.

Into smoothies.

Into yogurts.

Over salads.

BABY SPINACH SALAD with APPLE
and ROASTED WALNUTS
Spinach salad is a lunchtime classic. It looks and tastes great, and gives you lots of vegetable nutrition. Spinach is an excellent source of carotenoids, lutein and zeaxanthin, important nutrients for maintaining healthy vision.



3 Cups Baby Spinach
1 Hardboiled Egg
1 Medium Apple, Peeled and Sliced
8 Walnut Halves
Pinch of Salt
Freshly Ground Black Pepper
1-2 Tbsp freshly ground flax seed

Timesaving Tip: You can usually find a bag of washed baby spinach in the grocery store. The leaves are tender and the perfect size for salad.

Spread walnuts on a baking pan and bake at 350° for 4-5 minute, or until lightly browned. Remove walnuts from oven and let cool.

In a bowl or take away container, spread apple and walnuts over spinach. Cut the egg in half and place on top. Sprinkle freshly ground flaxseed onto salad, then season with salt and black pepper. The dressing can wait until you are ready to eat so the salad stays crisp. Serves two.



Download this recipe.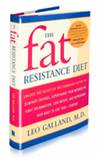 (Information and recipe from this book, courtesy of Leo Galland, M.D.)
---
Contribute to the Cook'n Club!
DVO would love to publish your article, prose, photography and art as well as your cooking, kitchen and nutrition tips, tricks and secrets. Visit the Newsletter Submission / Win Win for All section in our Forum for more information and details.
---
---