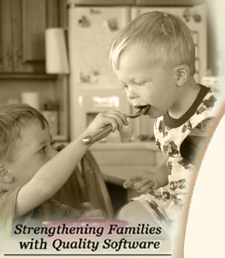 Cook'n Club Home
Subscribe Now!

Cook'n Forum
HomeCook'n Archive
Give-Aways

I have spent the last 2 hours reading your newsletter and wonderful recipes. I have already printed a whole bunch I want to try. I love them because they are using ingredients one has on hand. I love that and just wanted you to know how much we appreciate all your hard work in putting together this newsletter. Thank you very much.

Anna

Volume I - December 8, 2006
How Can I Prevent Soggy Pie Crust Bottoms?



HELP! I have an "honest ot goodness" southern pecan pie recipe from my Georgia cousin-in-law. My problem is that the crust gets mushy underneath. The taste is great, and everyone at my Thankgiving table loves it. But I want to make it "perfect." Can you help me?

E. McNulty-Fromm


---


Hi Elizabeth,

To prevent a soggy crust, refrigerate for 15 minutes before filling or seal by brushing with slightly beaten egg white, then refrigerate for 15 minutes.

The following articles will provide you with more info to help you achieve perfect pie success:

If you think about it, it's perfectly natural to produce a soggy bottom crust. You make a thin dough with something that absorbs liquid like a sponge (flour), then you cover it with liquid (fruit and lots of juice, custard, etc.). How could you expect anything other than a soggy bottom? Fortunately, however, there are many steps you can take to defeat the laws of nature.

If your pie is only going to have a bottom crust, you can blind-bake the crust and then moisture-proof it. You can brush it with a bit of egg white two or three minutes after it comes out of the oven. The white will set and the dough will be impervious to moisture. A boiled and strained apricot or raspberry preserve can also be brushed on the crust to seal it, as can melted white or dark chocolate, or clarified butter. Once the crust has been sealed, add the filling and bake until the filling has set.

A two-crust pie is a little more challenging. Rose Levy Beranbaun, author of the Pie & Pastry Bible (Canada, UK), says she starts baking her pies right on the floor of the oven, for an hour at 375°F (190°C) or a half hour at 425°F (220°C), and then moves it up to a higher rack to finish baking. Ovens and pies vary, so you need to monitor how your pie is baking to keep it from browning too much.

If the floor of your oven is not flat, the use of a preheated baking stone or quarry tiles on a rack at the lowest possible setting will transfer more heat to the bottom of the crust. The use of a dark pie pan, a glass pie pan, or a ceramic pie pan will also help the crust bake before it absorbs more and more liquid.

Baking a frozen pie is also a help, as the crust begins to bake before the heat thaws the filling, and the entire pie bakes for longer than it would normally. If you bake a frozen pie, start it at 425°F (220°C) for 10 minutes, then lower it to 400°F (205°C) and bake it for 25 to 45 minutes longer than you would if it were not frozen, depending on how big the pie is.



---
One of the big problems when making a fruit pie is getting a soggy bottom crust. It is usually caused by liquid fillings which are too hot coming in contact with the lower crust. Some of the liquid gets absorbed by the crust. This is a problem with custard, pumpkin and fruit pies.

To Prevent Soggy Pie Crust Bottoms


Moisture proof the bottom of the crust before chilling and filling. Brush melted butter on the bottom of the crust and refrigerate for about 15 minutes so it sets.
Use a hot oven temperature the first 15 minutes of baking.
Thicken the filling before adding it to the crust to be baked.
Place the pan on the lower oven rack on a preheated baking sheet or pizza stone.
Use a pan that readily absorbs heat, such as glass.
---
Contribute to the Cook'n Club!
DVO would love to publish your article, prose, photography and art as well as your cooking, kitchen and nutrition tips, tricks and secrets. Visit the Newsletter Submission / Win Win for All section in our Forum for more information and details.
---
---