Fruit recipes are not in short supply but most of us find something our family likes and we tend to make it over and over again. I thought I would send some fruit salads that are a bit unique, and worthy of passing on. I think you might enjoy these not-so-common fruit combinations.
Minty Cantaloupe Salad
My daughter-in law made this salad for me. It was an interesting arrangement of fruit. I could have eaten the whole bowl by myself. Make sure you do the sugar and mint as advised in the recipe.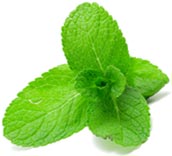 2 Tablespoons sugar
2 Tablespoons minced fresh mint leaves
¼ teaspoon vanilla
2 large plums (1/2" pieces)
1 cup fresh blueberries
3 cups cantaloupe (1/2" pieces)
1 Tablespoon lime juice
In a large bowl, combine sugar and mint. Using a rubber spatula press the mint into the sugar using the sides of the bowl until the sugar becomes damp. Add vanilla. Toss the fruit into the sugar mixture and let stand at room temperature until the fruit releases its juices (about 20 minutes). Stir in lime juice.
Lemon & Cardamom Fruit Salad
My friend, Jill, gave me this recipe. I love the lemon yogurt and slight taste of cardoman. (Cardamom is a strong spice used in a lot in Scandinavian countries.)

2 cups strawberries (diced)
2 cups raspberries
2 cup black berries
2 cups mango (about 2 diced)
2 cups pineapple chunks
2 cups blueberries
1 small lemon yogurt
Pinch of cardamom
Mix fruit in a large bowl and add one small carton of lemon yogurt. Sprinkle with a pinch of cardamom spice. Start small with the cardamom, you can always add more.
Peanut Butter Marshmallow Waldorf Salad
Serves 8
This is a great salad for kids. It has many of their favorite snack foods all mixed together.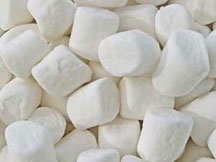 2 cups apples (chopped)
2 cups celery (chopped)
2 cups red grapes (halved)
½ salted peanuts
1 cup marshmallows
4 Tablespoons peanut butter
4 Tablespoons light mayonnaise
¼ cup evaporated milk
Put all the cut up fruit in a large bowl. In a small bowl, mix the peanut butter, mayonnaise and evaporated milk together. Add the peanuts and marshmallows just before serving. The marshmallows will get soggy if you add them to soon.
Orange Honey Fruit Salad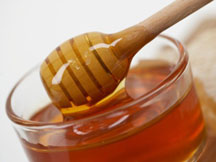 2 cups strawberries
2 or 3 kiwis (Peeled and sliced)
1 cup raspberries
2 diced mangos
¼ cup honey
2 – 11 oz cans mandarin oranges (drained)
2 small bananas (slice)
3 Tablespoons orange juice concentrate
Add all the fruit in a large bowl. Warm the honey and the orange juice concentrate in the Microwave for 20 seconds. Pour over fruit salad and mix lightly with a spoon.
---
If you have any additional tips that you'd like to add, please post them on the
Cook'n Club Forum
(if you're a
Cook'n Club Member
)...or e-mail them to
Dan@dvo.com
.
---
Join the Cook'n Club!An unbeatable value with exclusive benefits for members only.
Enjoy articles like this and many other benefits when you join the Cook'n Club.